A Step by Step Guide to Patient and Family Engagement
4 Minute Read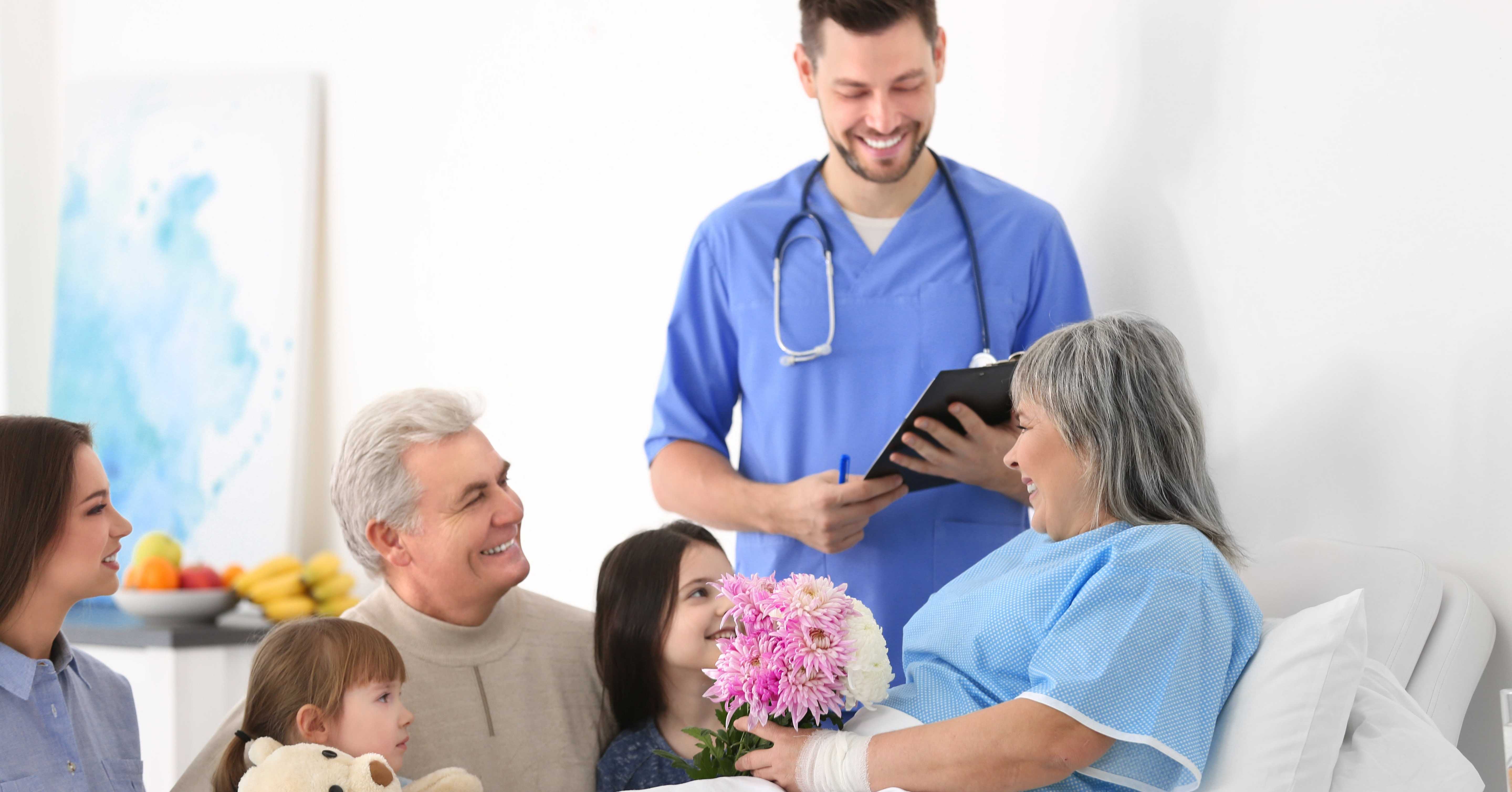 Patient and family engagement is a strategy which empowers clinicians, patients and their families to work together in an active partnership throughout the patient's healthcare journey. It creates an environment where all stakeholders can improve the quality and safety of their hospital care while also influencing better patient outcomes, reducing financial costs for the hospital and increasing staff satisfaction.

To successfully achieve this collaborative partnership between patients, their families and their clinicians, here's a guide to implementing better patient and family engagement.
1. Spearhead Initiatives Through Leadership
To improve patient and family engagement in your hospital, it has to be led from the top. Healthcare leaders set the standard across the entire hospital and it's their duty to nurture a supportive environment so, in turn, all staff can adopt this new workflow and practice.
According to the Patient Care Collaborative, in order to effectively implement patient and family engagement, leaders should start by conducting self-assessments, then they can identify their weaknesses and work from there.
Once the hospital or practice begins implementing its patient and family engagement strategies, it's important to make sure these are maintained. This can be done by ensuring that all clinicians and staff are trained and well informed of the patient engagement initiative goals and processes.
2. Invite Patients and Families To Be Partners
Utilising patient and family engagement is key to improving patient satisfaction, which is why it's important to gather input from patients and their families. This will help determine both parties' needs, whether there are any care gaps and where there may be opportunities for improvement.
This input from patients and their family helps clinical leaders set their own agendas and understand what their patients really want from their healthcare. This insight can be gained through interactions with patients, focus groups or patient experience surveys.
It could also be done with one staff member conducting patient and family interviews while they are in the waiting room, if consent is given. Not only will this provide a great opportunity to gather what patients would like from the hospital or practice, but it will also reduce their perceived waiting time and, in turn, improve patient satisfaction.
3. Empower Staff
Before empowering patients and families, your staff and clinicians need to feel empowered and energised first. It's important that staff understand the benefits of patient and family engagement initiatives and don't find them arbitrary. This can be achieved by consistently reinforcing the purpose behind the strategies.
This can be done in meetings by encouraging staff to share stories about how patient and family engagement influenced a positive outcome. It's also a great opportunity for staff to share advice and insights with each other.
Another strategy to empower staff to work towards improved patient and family engagement is by involving them in creating the initiatives and to provide feedback on how these initiatives would affect workflow. If they find a strategy may hinder productivity and workflow, staff may be able to identify them and offer improvements.
4. Encourage Family Participation
Families play a key part in your patients' healthcare so it's important they aren't forgotten and are encouraged to participate in care. Families can help patients while they manage their individual follow-up care, helping their general health and wellbeing.
To ensure families participate, they should be encouraged to join the patient in the examination room. However, it's the patient's final choice and this should be respected. To do this, simply highlight that their family is welcome in the examination room as well as the benefits of family engagement.
5. Equip and Support Patients
Without the right materials, patients will struggle to engage in healthcare. To achieve this, patients need the tools to understand their condition and what self-care they can do themselves to help them on their healthcare journey.
This can be achieved with a Patient Engagement Platform (PEP) or Patient Entertainment System (PES). A PEP/PES is a digital tool that delivers healthcare-related information at the touch of a button, all from a patient's own device. Not only does it provide integrated services like meal ordering, hospital radio and children's games, but also national newspapers and magazines that can be read directly on a patient's phone or device while onsite at your hospital.
At WiFi SPARK, our Patient Entertainment System provides all of these plus a variety of other services, including access to educational videos for the patient to understand their condition and manage their care once they leave hospital – and access dementia support services including BBC Music Memories and BBC Archive. They'll also be able to connect to the Trust charity site and log on to NHS apps and sites, such as healthy living and education.
The patient experience has changed drastically in the past year, forcing many Trusts to rethink their legacy systems and invest in technology that will support measures to stop the spread of COVID-19. As we approach the new year, we've created a guide to the patient experience in 2021 so you can prepare your hospital.
What Can We Expect in 2021?
Technology has played an important part in ensuring patients are receiving the care they need in 2020, including video calling, patient entertainment and automation for food services. It's all played a part in limiting close interaction with staff and patients while ensuring patient satisfaction.
As we approach 2021, it's evident technology will still play an important part in delivering services to patients. That's why we've created a download filled with predictions for the coming year. We've also taken a look at legacy systems that may be outdated and how they do in comparison to technologies like WiFi SPARK.
Make sure your hospital is prepared by downloading the guide below.