3 Benefits of Partnership Sourcing in Retailing
4 Minute Read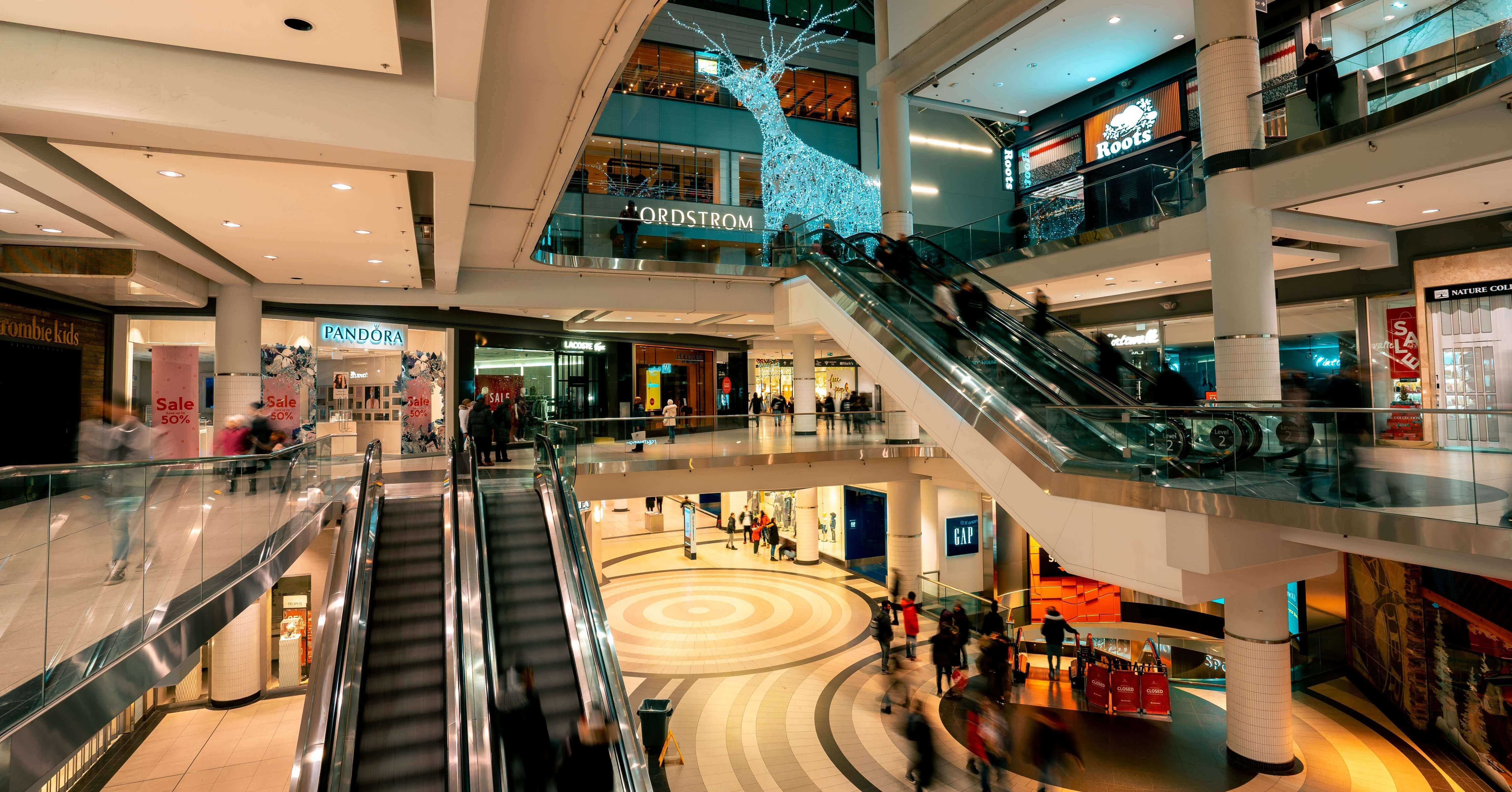 As consumer behaviour continues to evolve, so too must retailers. Even before COVID-19, in-store purchases were declining, but this reduction in purchases doesn't have to mean the end of the high street. To survive, stores need to adapt and combine physical and digital experiences - something you can achieve by utilising the latest WiFi and data analytics.
It's just one of the many benefits of partnership sourcing in retailing. Here are three even more powerful benefits you need to know.
1. Gain Insight With Analytics
Today's customers are more connected than ever. Before the evolution of smartphones and online retail, customer information was very limited, with only demographic data being collected during sales transactions.
But with WiFi, retailers can gain better insight into customer behaviours, preferences and improve their offerings to further boost customer satisfaction.
Tracking shopper behaviour is particularly important as it enables retailers to tailor campaigns specifically based on a store's trends and shopper habits. By tracking the rate of first-time customers entering a retail centre, retailers can understand how appealing window displays are.
Compelling info can be determined when analysing how many people pass by your venue versus how many enter. This insight can be collected with clever, WiFi-based tech.
By doing this, the retailer can also gain insight into which campaigns are working well and which aren't. For example, discount offers in windows are more likely to attract new customers and entice them to enter.
Broadly, this allows multiple locations to measure the efficiency of the same window display.
Has footfall increased in one location but decreased elsewhere? Retailers now have the opportunity to gain individualistic data that reflects their shoppers in different regions and make educated decisions based on this data.
This can be on matters such as differing stock delivered to stores or, more drastically, a relocation to a more prominent area of the high street. WiFi analytics provides the bread and butter of customer-based decision making in the future of retail.
2. Encourage Brand Loyalty
Once a customer signs into the WiFi at a retailer, it provides a unique opportunity to increase brand loyalty when they are in store. For example, if there are any in-store promotions, the retailer can advertise this through WiFi, encouraging customers to return for money off their next purchase.
A simple click in-store creates a path for return visits and increased customer loyalty in the long run. Building a rapport with customers is part and parcel of working in retail. Allowing staff the opportunity to offer specific spend-in-store discounts that can be accessed by going through the guest access WiFi will allow customers to feel they've been recognised by the brand.
Encouraging a dedication to the brand, customers will know that each time they shop they'll get a little something extra. This also allows customer data to be collected and future marketing ventures extended to that customer.
Loyalty schemes are also an effective way of strengthening brand loyalty. By integrating the venue's loyalty scheme with the WiFi offering, they can offer registration with the same credentials as well as tailor offers to returning customers with the data gathered.
If the visitor hasn't already signed up to the loyalty scheme, by integrating it with the WiFi they can do so there and then, when they are logging into the public WiFi. This new loyalty sign up data is fed to the retailer's CRM, enabling them to market to these customers even after they have left the store. This boosts sales while also delighting customers. It's a double-win.
3. Create a Better Consumer Experience
4G and 5G isn't the answer in all buildings. It isn't accessible everywhere; you could be in the middle of a well-connected city and yet when you enter a historic, thick-structured venue you find your tech is rendered useless to the outside world. You may have even run out of data or gone over your data allowance already. That's why you need WiFi - to keep customers connected.
Through WiFi, the consumer's experience can be greatly improved. For example, large retail stores can be difficult to navigate, especially for new customers. But by providing interactive maps, consumers can navigate through stores more easily and find what they're looking for much quicker.
No longer will they wander around not knowing where to go, as they'll find the assistance they need with their own mobile device. If a consumer has a good experience in-store, they're likely to stay longer, potentially increasing spending.
To experience these benefits of partnership sourcing in retailing, it's important to work with the right partner that can help unlock valuable insights. The right partner can help add recurring revenues to your business, work with you to become a thought leader, assist you in delighting your customers and much more.
At WiFi SPARK, we offer a revolutionary service so you can enjoy all of these benefits and more. Our partnership programme ensures an enriched consumer experience, building a solid revenue stream and supporting marketing and promotional materials.
If you want to become a partner, why not find out more to see how else you can benefit?
Want to Know More About Becoming a Partner?
The SPARK® Platform integrates with all WiFi vendors, yet gives you branding freedom and data ownership, which is currently unavailable from other visitor WiFi platforms. It's just one of the ways you can delight your customers and empower them with insight about their customers.
If you want to know more about becoming a partner, our helpful team are on hand to answer any questions you have. Get in touch with them using the button below.