Choosing the Right WiFi Platform for Healthcare
4 Minute Read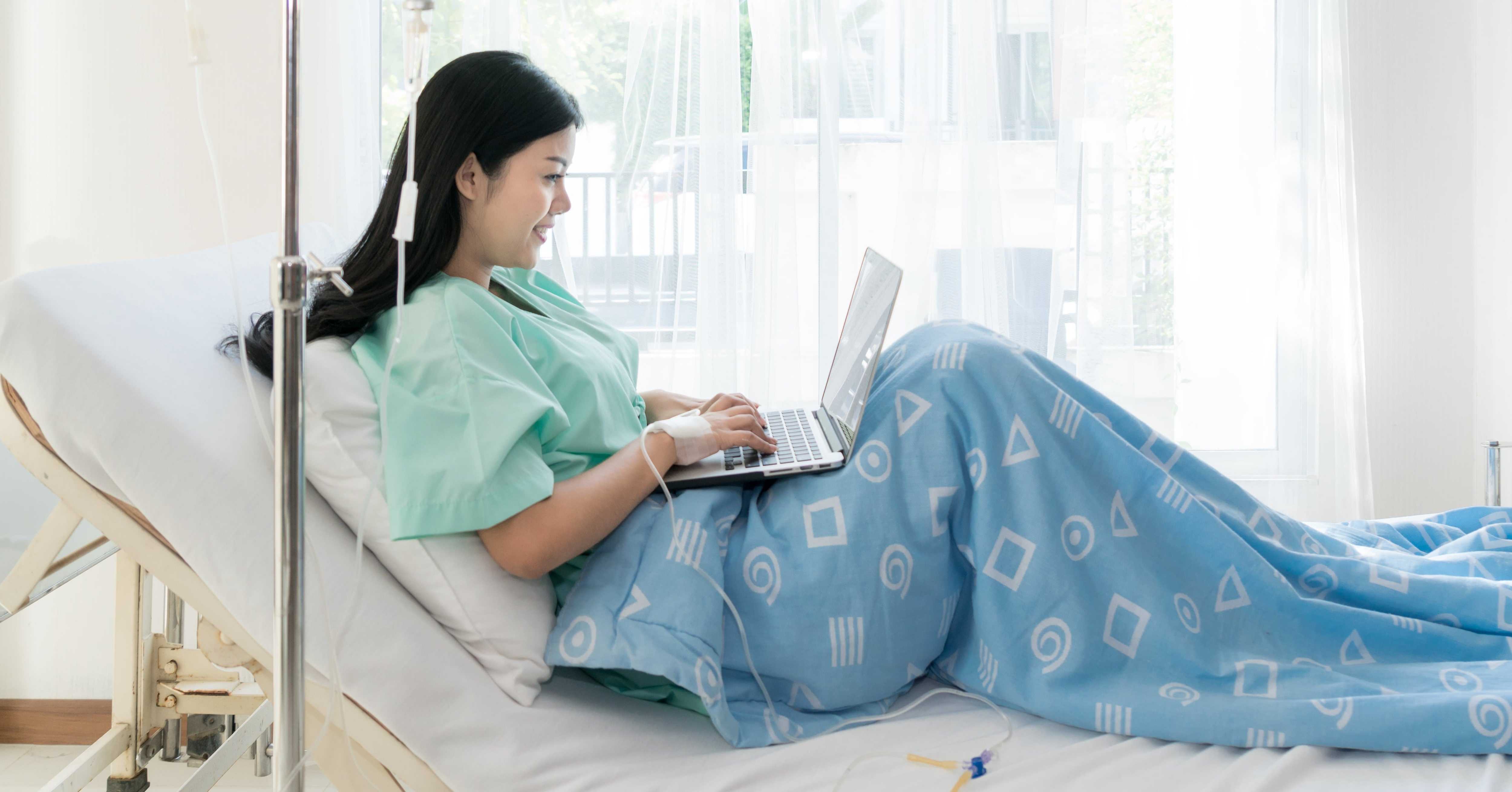 A hospital WiFi solution is no longer just a nice-to-have but a necessity. Despite visitors being able to browse the internet on their phones through 4G, this ends up being a costly solution for poor coverage and that's why providing WiFi access for all visitors is necessary for NHS Trusts.
But first, it's important to know what the best WiFi platforms offer.
How WiFi Platforms Can Help With Patient Care
What Should Hospital WiFi Provider Offer?
What Are the Benefits of Implementing a Complete WiFi Solution?
How WiFi Platforms Can Help With Patient Care
A WiFi healthcare solution offers so much more than an internet connection. With a comprehensive WiFi platform, your patients and staff can have access to a variety of applications including TV, radio, magazines, meal ordering, wayfinding and communication streams.
Engagement
The COVID-19 pandemic has restricted visitor access, making staying connected while in hospital more important than ever. A complete hospital WiFi package will provide a means for patients and visitors to entertain themselves with their own devices and improve their overall experience in hospitals.
Using their mobile phone or tablet, patients can access videos, radio and other forms of entertainment through a WiFi connection from a centralised dashboard.
The right WiFi platforms allow patients to communicate with friends and family during their stay, reducing a patient's feelings of isolation. This ensures that even if they can't get 4G while in the hospital building, they still have a way to access the internet and connect.
Social Distancing
A strong WiFi solution complete with a patient engagement platform can aid healthcare centres in maintaining social distancing and the flow of visitors. A reliable patient engagement platform grounded in a strong WiFi connection makes information such as digital maps of the hospital, opening times of dispensaries or cafes and appointment information easy to access and ensures the smooth running of the hospital.
This means patients and visitors can navigate their way through the hospital easily while also knowing which wards to avoid and maintaining social distancing.
Information At Their Fingertips
Alongside social distancing, a patient engagement platform delivers a wealth of useful digital material and services to patients. As they have access to healthcare-related information through the NHS Apps Library, tailored dementia links and a diverse selection of My Care links, patients can learn about their condition and what steps to take when they are back at home.
Readmission costs the NHS thousands, so by providing this information to patients and empowering them to take control of their own care or the care of a child or vulnerable person, this number can be greatly reduced - a positive for both the patient and the hospital.
What Should A WiFi Hospital Provider Offer?
When choosing a WiFi hospital provider, it's vital to partner with a supplier that optimises the digital experience for all.
The WiFi needs to offer a secure, high-speed WiFi for all staff, patients and visitors, so all can stay connected. It must be NHS digital compliant, offer exceptional 24-7-365 support so hospital staff aren't bothered with technical enquiries and deliver an easy-to-use entertainment solution to engage with patients and visitors to aid in their recovery process.
What Are the Benefits of Implementing a Complete WiFi Solution?
From optimising the delivery of healthcare services to improving the overall hospital experience for a patient, WiFi can bring a number of benefits.
1. Smart Analytics to Help Form More Educated Decisions
With a complete WiFi solution, NHS Trusts can collate intelligent WiFi analytics that will provide valuable insight into anonymous patient trends, including visitor dwell time, what online services they use most, how they move across the site and when the busiest times are in various areas of the hospital.
Using this information, management can distribute resources such as staff and equipment more efficiently. Ultimately, this creates a better, more pleasant environment for patients and visitors.
2. Hospital Staff Can Focus On Important Tasks
When patients and visitors arrive at hospital, they tend to seek staff assistance, usually because they're unsure of where to go. This means staff are interrupted during their daily tasks to attend to non-medical queries, which takes away time that could be spent on other, more vital tasks.
When patients and visitors sign into a WiFi platform, they will be redirected to a comprehensive dashboard, allowing them to search for the help they need. This could include checking into an appointment, using a map to find where they need to go, or even ordering meals if they need to stay in hospital for several days.
Plus, as the platform allows patients to check-in and find their way around the hospital themselves, the hospital doesn't need to invest in more expensive check-in and wayfinding terminals. Those funds saved can then be invested into other aspects of the Trust instead.
Digital adoption is front and centre in the NHS and patient engagement innovation is responding to directly meet the needs of the sector. By facilitating access to a variety of digital services through patient engagement platforms, staff can streamline the running of their schedule, encourage autonomous care and see savings in the adoption.
3. Reduction in Costs
In hospitals, food can be wasted for a variety of reasons. Perhaps the patient is unable to eat or they are discharged early. Whatever the reason, food can go to waste because of this, causing the NHS thousands. By introducing a WiFi system with meal ordering, the number of meals that go to waste can be reduced drastically and result in large savings.
As the stresses on the NHS mount year on year, the time is now to capitalise on digital transformation and the array of tech on offer to streamline administrative processes, aid in autonomous care and provide entertainment to patients, visitors and staff alike.
To learn about what we offer here at WiFi SPARK, take a look at our video below.
Discover What the WiFi SPARK Platform Could Do for You
Whether you'd like to provide fast and reliable WiFi or streamline administrative processes, we have the solution for you. To learn more about our packages and what will work best for your needs, click the button below.