Digital Innovation in Healthcare Facilitated By SPARK® Media
8 Minute Read

It wasn't long ago that patient satisfaction within the NHS hit a 10-year low. Trusts have understandably been looking for brand-new solutions that will address this trend and improve the experience that people have when they spend time in their hospitals.

Many of the treatment techniques and equipment used are cutting-edge and rely heavily on technology. It makes sense that technology would play a big role in the full patient experience as well.
Modern-day patients are well-equipped with a range of devices, regardless of their age or background. Everyone has a smartphone and are accustomed to digital technology making day-to-day tasks easier.
We use our phone to book flights, manage bank accounts and video call friends on the other side of the world - we should be able to use it for healthcare too. Patients want to look for healthcare information online and communicate about appointments.
So what does this look like in practice? Here are four digital innovations that SPARK® Media facilitated in the healthcare space and how you can replicate the same success.
Datasym: Empowering Patient Decision-making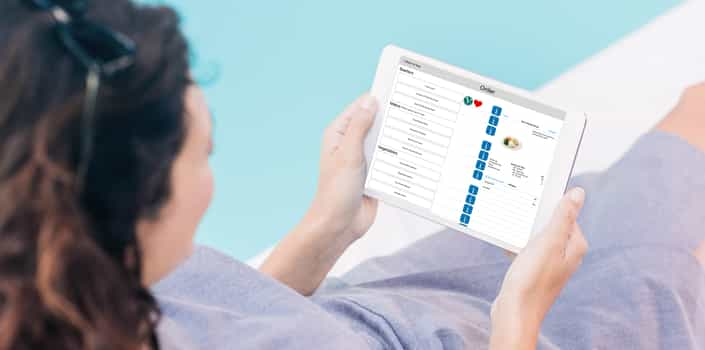 We've integrated Datasym catering software technology with the SPARK® Media platform to allow patients to order meals via their own connected devices. Instead of a member of staff needing to tour the wards with paper and a pen, patients can now easily make choices via their phone or tablet.
Challenge: Currently, the food ordering process is wasteful and inefficient. It's a time-consuming task that's made all the more difficult by patients being moved or discharged in the time between ordering and receiving their meals.
Meals are delivered to the wrong place or patients can't eat them because their current medical circumstances don't allow them to. Either way, this leads to around 273 tonnes of food wastage that's accumulated over just 12 months.
The SPARK® solution: With SPARK® Media: Engage implemented, an average 600-bed hospital can save up to £182,000 per year in the streamlining of patient to administration contact alone. Hospitals can remove paper menus and better allocate staff resources, while patients don't have to order in advance so they're far more likely to end up with a meal they actually want.
Chris Jones, Managing Director of Datasym, said:
"Food wastage is a huge problem for hospitals, which is why we're really happy to be partnering with WiFi SPARK to give patients, and hospitals, a better way to order food."
The joint solution gives patients the opportunity to view specific nutritional information for meals, helping to promote healthier choices and allowing those with specific dietary requirements to select the right meal for them.
This is just one of the partnerships we've entered to ensure SPARK® Media remains innovative and beneficial for all patients and staff.
Samsung: Innovating Patient Experience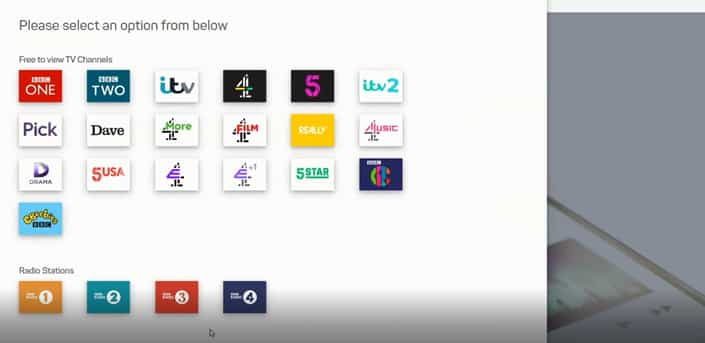 WiFi SPARK partnered with Samsung to replace outdated systems, providing hospitals with Samsung tablets and smart TVs.
Challenge: Hospital stays are stressful for many patients. Being able to relax with their favourite TV show or just keep up to date with what's going on in the wider world can have a hugely positive impact on their morale and wellbeing.
Legacy bedside monitors often charged patients between £5 and £10 a day to access television and communication services.
The SPARK® solution: Samsung's devices that are equipped with the WiFi SPARK platform now offer free television, 24 hours a day. They also provide access to hospital radio, newspapers and magazines. For a small fee, patients will unlock additional channels, movies, eBooks and box sets.
The Samsung devices were fitted with lockdown software, Knox. If one is taken off hospital premises, it will shut down and become unusable and an email notifying the hospital is sent automatically. The device will display a message with the hospital address and if it's not returned within a certain amount of time, an alarm will sound.
Patients won't have to face unwanted charges just to watch television and the new tablets and TVs are more familiar in this day and age to a wider audience. Through these devices, patients can also order their meals too as part of our Datasym partnership.
Our CEO, Matt O'Donovan said: "Partnering with Samsung allows us to bring the patient experience into the 21st century, offering patients modern technology and empowering them with free access to entertainment services."
Suzanne Homeward, former Enterprise Sales Director at Samsung, said: "The patient experience is in need of a digital makeover, and it's time to provide patients with technology they are familiar with, that can help optimise their recovery time and make their stay more enjoyable and comfortable.
"Our partnership with WiFi SPARK gives us the opportunity to expand our B2B offerings into the healthcare sector, and we are excited to be working alongside a company that is making a tangible difference to the patient hospital experience."
HCI: Improving Patient Education
In a move to optimise digital experience for inpatients, the innovative entertainment delivery platform will now provide patients with access to HCI's national Health and Care Video Library.
Challenge: A patient can't meaningfully engage in self-management activities if they're not familiar with their conditions, treatments and associated health issues.
Patients have long relied on staff to provide leaflets and collateral surrounding their diagnosis, which are often jargon-filled and not accessible for all.
The SPARK® solution: The SPARK® Media Platform represents a new way for patients to receive entertainment and engage with their healthcare journey by providing access to everything they need to make their journey through the hospital as simple and supportive as possible.
This addition to the SPARK® Media Platform is 600 clinically assured patient information videos covering a wide range of topics and conditions which aim to help patients feel more engaged in their care and better informed.
The National Health and Care Video Library has been made free for NHS use by NHSX as part of their COVID-19 response, offering patients a visual and easily accessible form of health information. This includes guidance on rehabilitation and how to manage their condition after being discharged to help prevent readmission.
Ellen Jenkins, Director of Marketing and Business Development at HCI, said:
"The fact that patients can now access our short and engaging information videos from a hospital setting, not just at home, is a great move to improve patient education and experience.
"Increased access to assured health information can really help alleviate anxiety and empower patients to self-manage their own condition as patients can often feel overwhelmed processing lots of information about their illness and aftercare and may forget what their clinician has told them.
"It's great that now patients can freely explore the library on the SPARK® Media Platform whilst in hospital."
HCI has already helped the Trusts they work with to achieve:
80% reduction in angiogram pre-op clinic time
500 hours saving a year in pre-diabetic consultations
25% reduction in podiatry appointment times
Five minutes less time spent explaining inhaler techniques.
WiFi SPARK has produced a comprehensive suite of solutions to empower patients and enable healthcare professionals to deliver an excellent level of care and education.
NHS: Connecting Loved Ones During COVID-19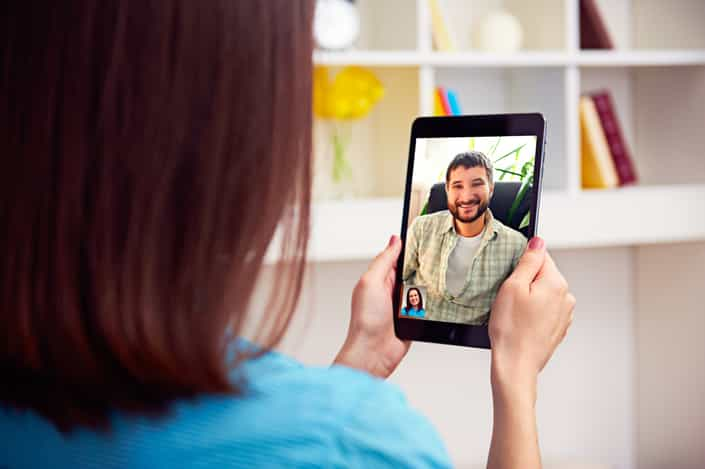 In the first wave of the pandemic, seven NHS Trusts quickly implemented technology developed by WiFi SPARK in response to an urgent request from leading NHS Trusts to find a way to connect hospital patients with their loved ones during the coronavirus outbreak.
Challenge: One of the most heart-breaking knock-on effects of the COVID-19 crisis is that hospitals no longer allow visitors. Meaning those in a time of need, don't have strong support systems to aid recovery and ease stress.
Not everybody has access to technology to video call friends and family - it's even harder to find inclusive, accessible tech too. Many of the patients who benefit most from support are typically the ones who can't access it.
The SPARK® solution: WiFi SPARK was able to deliver a virtual visiting solution within a week, working with a number of technology providers. This allows a patient to have a virtual call with friends and family without having to have an existing account, or create a new one. They simply enter a phone number and an invite link is sent.
The full solution consists of tablets preloaded with the SPARK® Media platform, which gives patients access to a predefined list of video calling apps, games and entertainment. The video calling apps include commercial offers, such as Skype and Hangouts, as well as Visionable:Connect.
Bruno Botelho, director of digital operations at Chelsea and Westminster Hospital NHS Foundation Trust said:
"Patients in our hospital need to experience human connections with their friends and families. We're very grateful to WiFi SPARK and Visionable helping patients see their loved ones and share special moments at a very difficult time in their lives. We'd also like to thank the hospital charity CW+ and its generous donors for their support."
These listed Trusts rolled out the new initiative where tablets preloaded with a basic set of calling and entertainment apps were loaned to patients free of charge.
Oxford University Hospitals NHS Foundation Trust
Liverpool University Hospitals NHS Foundation Trust
Chelsea and Westminster Hospital NHS Foundation Trust
Imperial College Healthcare NHS Trust
The Christie NHS Foundation Trust
East and North Hertfordshire NHS Trust
Clatterbridge Cancer Centre NHS Foundation Trust
WiFi SPARK will continue to work with other leading providers and specialists to ensure our platforms significantly improve patient engagement and overall experience in hospitals.
View SPARK® Media's Full Range of Benefits
Watch an exclusive SPARK® Media demo video now and discover the positive impact it can have on patient engagement. It's an innovative platform that surpasses patient expectations and boosts staff productivity on the ward - essential for NHS recovery in a post-coronavirus world.
You've seen how digital innovation has been carried out for many Trusts and healthcare solutions. Click the banner below to see what SPARK® Media can do for you, your staff and your patients.