Hospital TV Packages Explained: Everything You Need to Know About SPARK® Entertain
5 Minute Read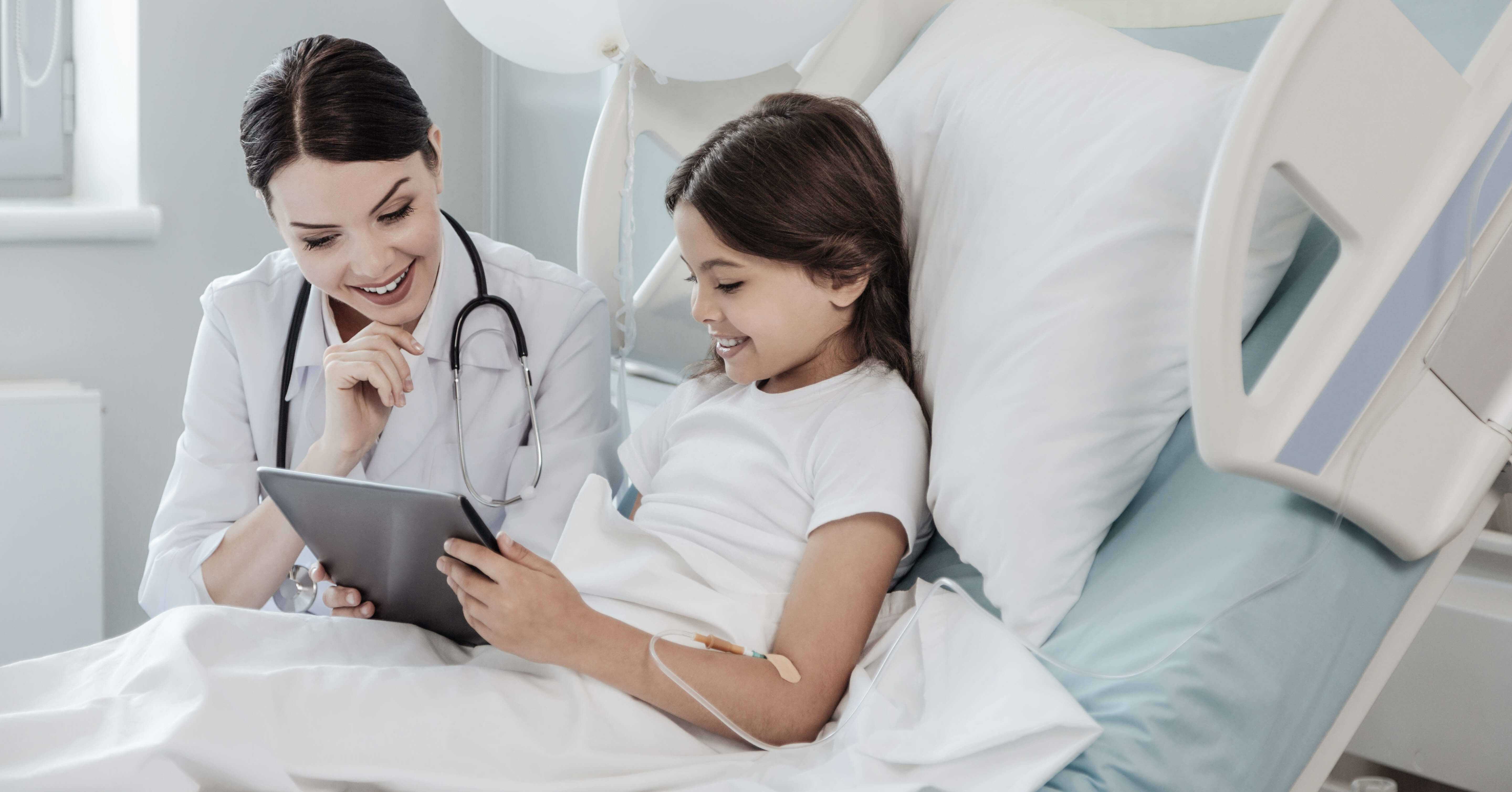 Visiting hospitals can be a stressful experience for patients and their families, which is why it's important to consider the ways in which hospitals can provide end to end support that includes a focus on entertainment and enrichment of downtime. One of the ways to do this is by implementing a patient entertainment platform.

At WiFi SPARK, we have built a comprehensive Patient Engagement Platform, SPARK® Media, that offers everything from free entertainment to meal ordering and clinical integration.
One of the packages within SPARK® Media is the Entertain package. SPARK® Media: Entertain delivers free TV, radio, newspapers and magazines, games, health videos and many other services to any WiFi-enabled device with a web browser. It's free to use, available and inclusive of everyone and enables users to listen, watch, read and learn, empowering patients to take control of their healthcare journey.
We're taking a closer look at everything offered with SPARK® Media: Entertain.
Delivering Entertainment Directly to the User's Own Device
Often in hospitals, there can be a lot of time spent waiting for results or information concerning the next steps of a patient's treatment plan. This can cause the patients to feel neglected or stressed, which is why providing entertainment is ideal.
With older systems, entertainment was provided in wards using cumbersome, wall-mounted machines at the bedside, which charged users up to £10 a day for the pleasure of use. These days with the majority of patients having their own devices such as smartphones, tablets and laptops, the need for these legacy units has dwindled, and the need to pay high fees is no longer warranted.
There are of course patients who may not have their own device and that's where you need to ensure you work with a provider who has a solution for this.
With an accessible platform where visitors can choose the form of entertainment, the patient journey will become a more positive experience. This can be achieved with an entertainment package, such as SPARK® Entertain and SPARK® Amplify for bolt-on features.
Package Options
Newspapers and Magazines
This can be included in the SPARK® Media: Entertain package, or offered as a standalone product. There are three Print bundle options - Bronze, Silver and Gold - with the difference being Bronze offers 10 magazines only, Silver offers 6 magazines and 4 major newspapers, and Gold offers 10 magazines and 4 newspapers.
WiFi SPARK has access to 9,562 worldwide digital print titles and we can work with you to build a custom library that will best suit your visitors.
TV
SPARK® Media: Entertain provides access to various media, including TV channels, video, on-demand movies, TV box sets and E-books. The package includes all channels free of charge at all times. We can also provide access to any channel in the world via satellite services and provide access to SKY TV channels, such as SKY Sports, SKY Movies, SKY Atlantic or National Geographic Channel, plus many more.
We offer a huge library of content stored directly in the cloud, saving you valuable internet bandwidth required for streaming internet movies.
Tailored Services
At WiFi SPARK, we recognise that no two hospitals are the same and each facility provides care to varying conditions. That's why we offer tailored services for those diagnosed with dementia. Platforms such as BBC Reminiscences and the BBC Sounds Archive are aimed at those living with dementia and provide content from across the BBC archive and it's all available from within SPARK® Media: Entertain.
On top of this, patients, staff and visitors can have access to the NHSX Education Video Library and Apps Library, as well as a wealth of NHS-approved information. Whether it be to learn or to better understand their own ailments, patients can be provided with accurate and informative sites that allow them to play an active role in their care.
Radio Services
We understand some patients may prefer to rest while listening to the radio. That's why we provide integration to radio services. Plus, there's no need to download an app. All the user needs to do is log-in through any web browser and they will have access to radio and other services at their fingertips.
For those without a personal device, hospital-owned tablets can also access this service and can be mounted to mobile media units to distribute around wards.
Bolt-on TV and Entertainment Package Options
As well as offering free TV channels, additional services are available to offer more choice to patients. To meet your needs and budget, we offer three bolt-on package options that come in two, customisable stages.
| | | |
| --- | --- | --- |
| Movies | Pay to play each movie | Free to access movie bundles |
| TV Series Boxsets | Pay per episode/season | Free to access |
| Books | Pay per read | Free to access |
We understand you're likely to have unique requirements, so to receive a quote best suited to your needs, it's best to contact our team.
24/7/365 Support
When offering an entertainment system with so many features for patients, it's imperative that there are resources available to help at all times. From connecting to the service to asking a question, WiFi SPARK has a dedicated 24/7/365 UK Service Desk on hand at the end of the phone. Our technical team can be reached on 0344 848 9555 option one or via support@wifispark.com.
Fortunately, SPARK® Media is very easy to use and can be done so by people of all ages.
WiFi SPARK's Media packages grow with you. Providing access to TV, print media or radio can be the beginning of a long journey of patient experience improvement that focuses on your needs as a hospital, adding extras such as meal-ordering at a later date. As our offerings continue to evolve, so too can your facility's patient entertainment.
Ready to see how you can improve the patient experience with SPARK® Media: Entertain?
Improve Patient Experience With SPARK® Entertain
Boredom is common in hospitals. In fact, 70% of people asked in a survey stated they didn't have enough to do when they were in hospital. Patients are isolated from their friends and family for long periods and are without many of the distractions of their normal routines.
That's why an entertainment platform is key to improving the patient experience. Are you ready to transform your Trust? Whether you want to speak to us about what SPARK® Media: Entertain can offer you or discuss the package in more detail, go ahead and contact us below. Our team will be happy to help.