Improving Workforce Efficiencies in Healthcare to Enhance Patient Care
4 Minute Read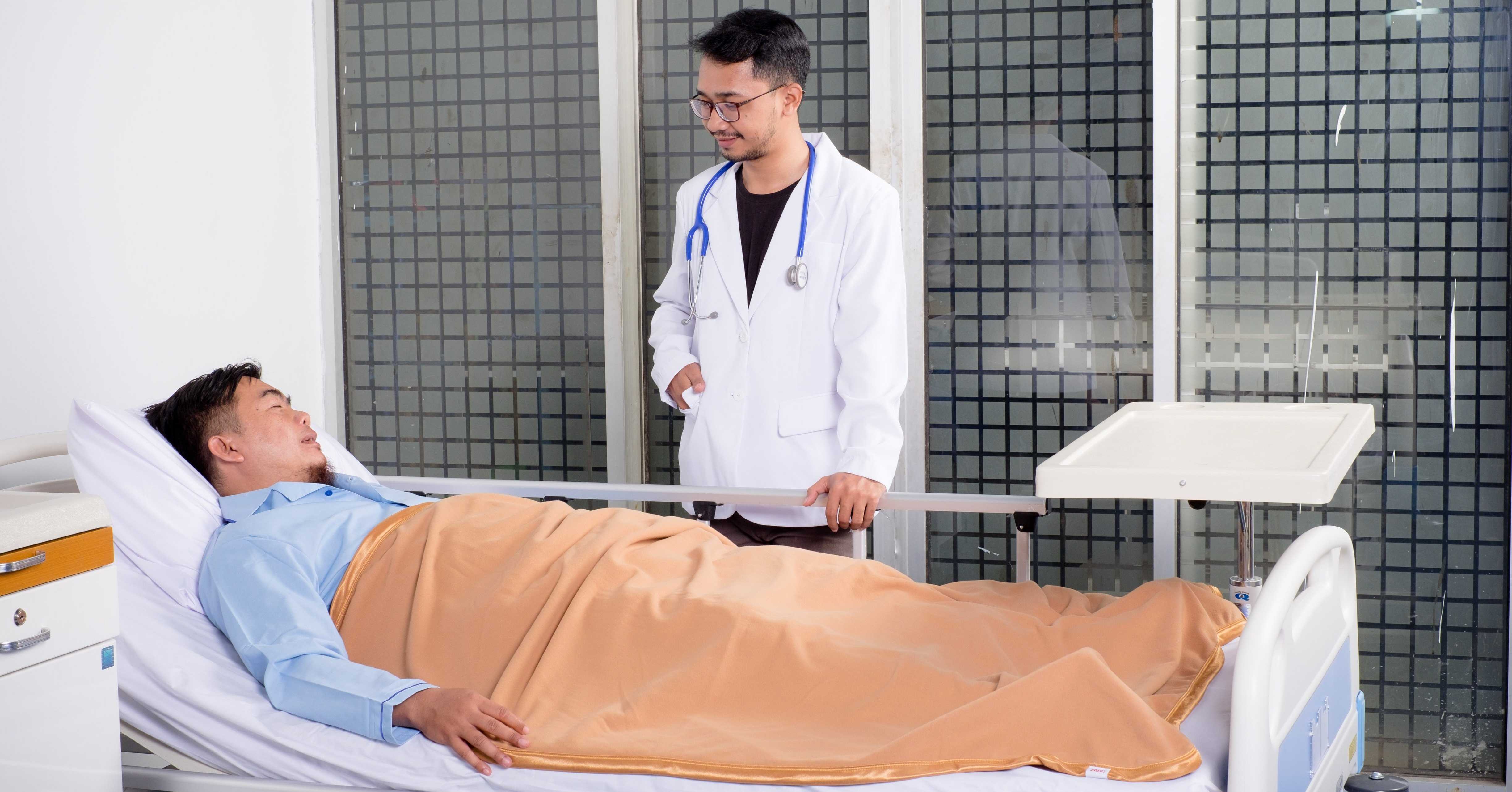 There's no doubt the current pandemic overwhelmed health systems and exposed limitations in delivering care. However, it's also revealed areas that workforce efficiency in healthcare can be improved - especially supported by newfound digital transformation.
The improvements noted in the Quality of care in the English NHS: In the balance report were immense, but because of the pressures the NHS is now facing, more support is needed. Here's what healthcare can aim to improve workforce efficiencies to provide more patient-centric care.
Automate Tedious Tasks
We all know how hard hospital staff work and the dedication they have to every single patient under their care. Staff are the lifeblood of the NHS, high-quality patient care relies on a motivated and skilled workforce who not only are physically and mentally well enough to do their jobs but also feel valued, supported and engaged.
Patient entertainment systems aren't just for patients, although their efficiencies allow us to make improvements for them. While part of the aim of a patient entertainment service is to provide a better experience which leads to patient happiness, it also needs to benefit the hospital so it can continue to do so.
Instead of sending staff around wards to take note of patient meal choices, think instead of how this tedious task can be streamlined.
Industry-leading solutions include a meal ordering system that modernises the process. With a touch of a button, patients can order the exact meal that's right for them. They can choose from different dietary requirements and even if they're taken to another ward, that meal will follow.
Research has found that doctors who feel more engaged are significantly less likely to make mistakes. Ultimately, when you free up overburdened healthcare staff, you give them more time to spend with the patients themselves. The rest of the enhanced patient care advantages follow suit.
Provide Accessible Entertainment & Education
With recent digital innovations, we're far-removed from outdated legacy systems that require patients to pay unnecessary fees to watch basic TV. If your hospital provides WiFi-enabled healthcare, there are enhanced patient care options readily available to implement.
Patient happiness is proven to speed up the recovery process, so by having advanced entertainment and educational systems deployed in hospitals, you're likely to have happier patients. This makes for shorter, happier stays - a benefit to both the staff and patients.
Advancements in technology have resulted in better entertainment systems that keep patients occupied and allow staff to be more productive as a result. These innovative alternatives available can even utilise patients' own devices, providing a reliable WiFi solution to log on to.
This eliminates the need for unreliable hardware and gives patients the freedom to access unlimited entertainment via their own phone or tablet. Plus, in the midst of a pandemic, anything that eliminates infection risks is vital.
If you need something that can be advantageous to the clinical side, there are solutions that leverage mobile bedside units. For example, secure staff authorisation cards can give them access via a panel on the back to immediately convert them into clinician's devices. This then allows staff to use them to highlight any medical information that needs to be conveyed at the patient's bedside. Once they're done, it switches straight back to the entertainment system.
Collate Actionable Feedback
Valuable feedback is such an important part of the NHS' framework. Surveys, completed online via the systems, give healthcare providers the information they need to configure services in a more effective way in the future. Without these valuable insights, it's difficult to know which improvements will have the most impact.
Feedback collation can be part of a wider platform that includes patient entertainment. For patients to access this and many other innovative services, hospitals and care facilities need to consider switching the systems they use.
Measuring patient experience, along with other metrics such as effectiveness and safety of care, can provide you with valuable data for future decision-making.
One of the most frequent distractions for staff to deal with is little patient requests. SPARK® Media has a request system that passes non-medical messages straight to ward porters who can meet patient needs quickly and easily. Staff can carry out their specific responsibilities while ensuring patients are tended to.
Here at WiFi SPARK, we'll continue to work with other leading providers and specialists to ensure our platforms significantly improve patient engagement and overall experience in hospitals.
Improve Workforce Efficiency & Enhance Patient Care in 2021
Effective patient care goes hand-in-hand with an efficient, engaged and activated healthcare provider. From care homes to clinics, technology will help to maintain this positive patient experience going forward. Innovation is here to stay, we just need to let it in.
That's why in our latest downloadable content offering, we've delved into the increasing pressure felt among patients, staff, residents and the industry as a whole. We've also taken a closer look at how technology alleviates it, saves costs and presents better health outcomes. Are you ready to enhance patient care? Get your copy below.