Introducing SPARK® Analytics: Advanced Data Usage Monitoring Software
4 Minute Read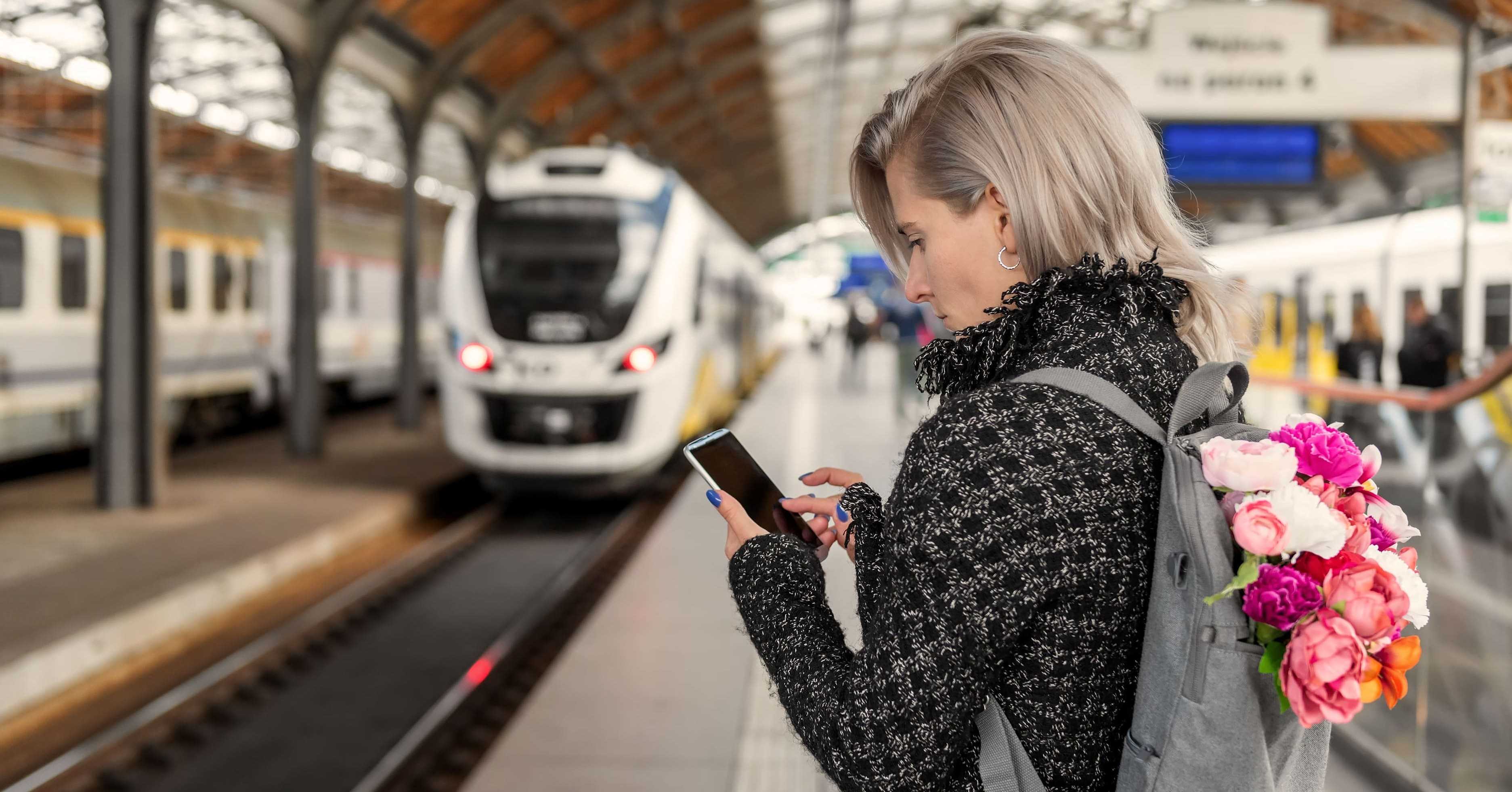 Knowing who's visiting your venue and when presents a business opportunity. With WiFi SPARK's real-time analytics platform, businesses can generate a deeper insight into customer behaviour that enhances commercial opportunities.
We're taking a closer look at SPARK® Analytics, how it benefits businesses and how it can deliver a better experience to customers.
What is SPARK® Analytics?
SPARK® Analytics is driven by data integrity and is designed to meet UK GDPR regulations. It offers a range of analytics services to help a business' commercial value. Our platform monitors and records data to provide behavioural insights that enable venues to:
Gain insights about visitors — dwell time, data usage and geographical information.
Understand the numbers and demographics of users visiting your venue.
Learn about customer/visitor behaviours via our presence or location services.
Evaluate and improve venue layouts, signage, staff behaviours and staff utilisation.
Create campaigns based on intelligent data.
Convert one visit into returning visits through loyalty integration.
Analyse and optimise your WiFi with network statistics and performance reviews.
Join datasets together in one central platform.
We offer three types of analytics - SPARK® Connect for WiFi information, SPARK® Media for entertainment utilisation and sector-based analytics to delve deeper into specific sectors.
Analytics Offering for SPARK® Connect
SPARK® Connect is a guest access WiFi platform that facilitates internet access through a branded User Experience Portal (UX). The journey the user takes is customisable and has a pre-authentication page as well as a post-authentication page. This means your brand identity and messaging will engage with users throughout the sign-up process.
SPARK® Connect Analytics
For nearly 20 years, WiFi SPARK has been providing high-quality guest access WiFi services, which is why we have one of the most comprehensive WiFi analytical platforms on the market. Using our wealth of experience and knowledge of public access WiFi, we provide the critical information needed to understand usage of the service and valuable user data, including:
User Experience Data – number of visits, new vs return registrations.
User Data – data captured on registration, e.g, demographics.
Network Data – device types, operating system, amounts of data transferred.
This data can be used to learn peak usage times, analyse trends and ultimately tailor the UX to suit the audience.
Analytics Offering for SPARK® Media
SPARK® Media is an entertainment delivery platform. It's predominantly used in the healthcare sector and delivers free TV, radio, games and access to a variety of digital services. These digital services span everything from health and care videos to site-specific NHS information, BBC dementia support services and much more, all to any WiFi-enabled device with a web browser.
It's free to use, available to everyone and enables users to listen, watch, read and learn as well as organise meals or service requests themselves, ultimately empowering patients in their healthcare journey.
Not only that but SPARK® Media can generate revenue and save hundreds of thousands for organisations, all within a complete managed service solution.
SPARK® Media Analytics
As part of our offering, we provide information on the number of users accessing the service, plus a host of data on how SPARK® Media is used, including, but not limited to:
TV and radio access (Also viewable by channel)
Home page visits
Donation link clicks
Hospital radio clicks
Meal ordering access
All External Link Clicks
O/S Type


Understanding and quantifying this data gives organisations the tools to increase the visibility of venue messaging, encourage donations to charity and engage users with support services and educational videos. Our customers will also learn what services users are most engaged with and least engaged with while understanding user favourites, trends and peak usage.
Sector Based Analytics
WiFi SPARK provides guest WiFi to a wide range of customers, but we understand our core sectors of healthcare, retail and transport exceptionally well. Using our experience in these sectors, we have created some distinct dashboards to provide useful and targeted insights.
Retail
Our retail dashboards are designed to help you understand your customers and your peak times. With separated data for pre 11am and post 11am, you'll understand dwell time, store movement and customer loyalty. You'll also learn how many people enter your venue vs how many pass by and use the tailored analytics to build your data profile and inform the improvement of your window displays or tailor your promotions to drive footfall.
Marketing teams can use the data collected by Analytics to make fast decisions and change stock placement or use the information collected to pitch a location change when comparing data with another location in a busier shopping district. Analytics can inform smart decisions and drive return on investment.
With this knowledge, you can also enable accurate staffing. By understanding the highs and lows of the day and using that information to forecast, staff can be more accurately allocated to deal with customer capacity, ensuring the customer service remains exceptional and security is prioritised. Analytics can help you re-align the flow of your venue by realising visitor movement.
Transport
Our transport dashboards are designed to show critical real-time data about the operational running of your transport hub. It provides detailed information about passenger flow, dwell time and zoned area data insights.
With this information, our clients recognise heavily used zones and can ensure safety measures are put in place. Staff at stations, for example, can accurately use passenger capacity data to manage the flow of people on and off oncoming trains; using analytics to control the passenger numbers within each carriage. They also gain an understanding of entry and exit points so signage and messaging can be planned to provide key information that engages passengers.
Healthcare
Our healthcare dashboards are designed to clearly show waiting area dwell time, people movement with the help of wayfinding signage and can provide data feeds to other clinical services such as patient check-in.
Similarly to transport, this information helps our customers realise entry and exit points and plan signage and messaging, as well as manage visitor flow based on data. A greater understanding of long dwell time areas can also be gained so relief services such as entertainment can be implemented.
Discover Our New Features
Here at WiFi SPARK, we're constantly innovating. So after listening to customer and patient feedback, we spent time looking at ways to improve our service. That's why we're proud to say we've created a variety of new features to meet our customer and patient needs, including more entertainment options and educational videos.