The Most Innovative Benefits of SPARK® Media in Healthcare
4 Minute Read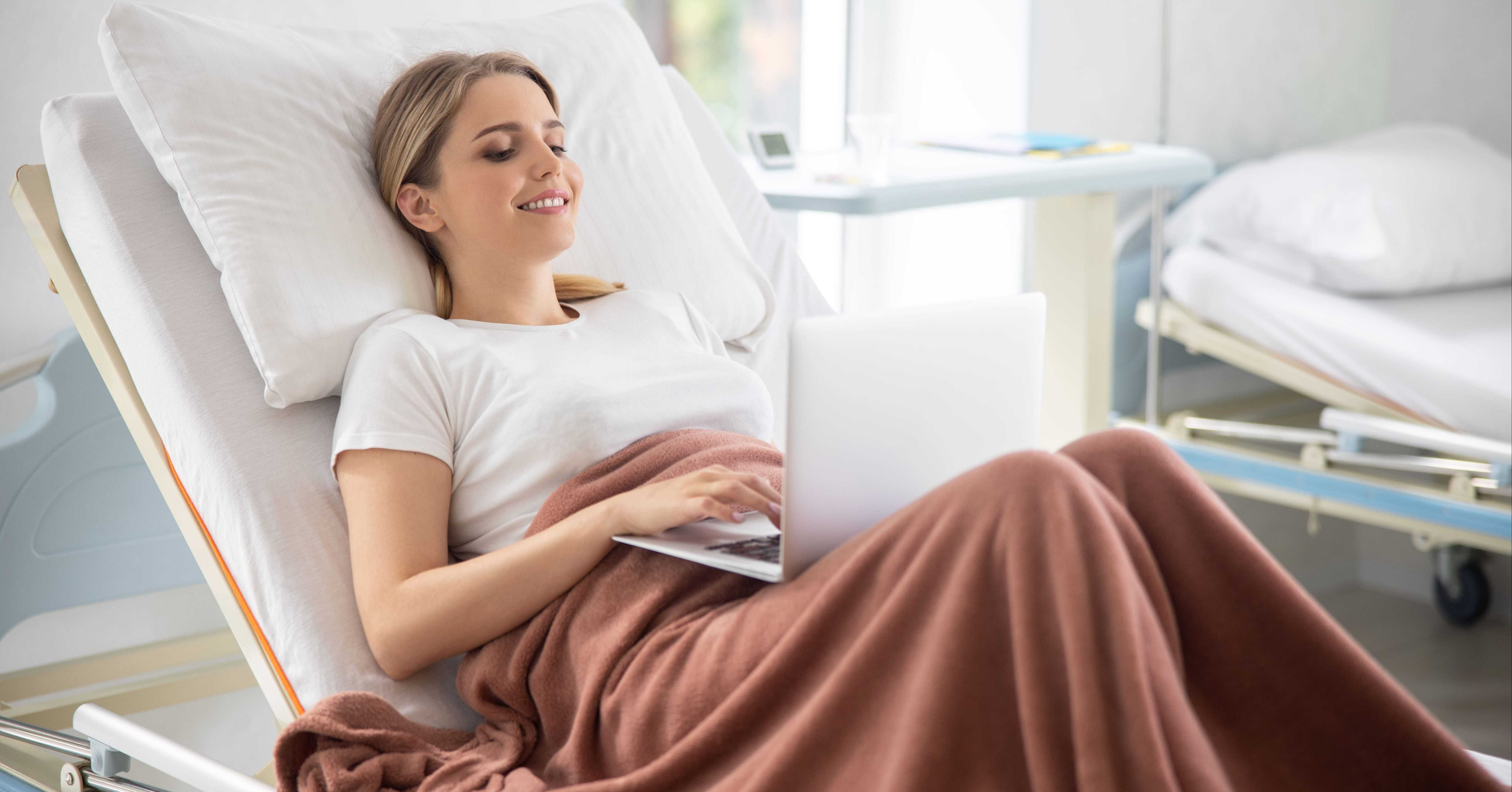 Visiting hospitals is often stressful for patients and their families, which is only made worse by numerous visitor restrictions due to the COVID-19 pandemic. That's why it's important to implement solutions to help patients stay connected with the outside world during their stay.

With national healthcare technology solutions, such as SPARK® Media from WiFi SPARK, patients and staff can access a various services from the touch of the button, including meal ordering, free TV and entertainment, hospital radio, children's games, appointment check-in and a whole lot more. Here's how the SPARK® Media solution can benefit your Trust.
What Is the SPARK® Media Solution?

SPARK® Media is an entertainment delivery platform with multiple packages that provide TV, radio, digitised magazines and newspapers and much more to any WiFi-enabled device with a web browser.
It's free to use, available to everyone and enables users to listen, watch, read and learn as well as organise meals or service requests themselves during their stay in hospital.
SPARK® Media: Print
Digitised newspapers and magazines enable patients to stay up-to-date with the latest news during their stay in hospital. Our Print package provides visitors with free access to a virtual newsstand and is a great addition to waiting areas, ensuring customers feel more settled while they wait.
SPARK® Media: Entertain
Our Entertain package is the ultimate media package, offering access to TV channels, radio, newspapers and magazines, on-demand movies, TV boxsets and E-books. Our library of content is stored onsite - perfect for streaming internet movies.
SPARK® Media: Engage
Engage enhances the user's experience and provides access to everything from surveys and meal ordering to advertisements and educational content.
SPARK® Media: Clinical
With SPARK® Media: Clinical, your clinical solutions can be integrated using PAS integration and/or Hl7 integration. This enables healthcare professionals to show patients valuable information about their health. Plus, it can also be used by staff to access a patient's records.
SPARK® Media: Unite
Unite provides a way for users to speak to each other via the internet through apps such as Skype, Messenger and Hangouts as well as provide a free video calling application that doesn't require registration. This means everyone can keep in touch with loved ones. iPlayer, Netflix, Prime and other streaming sites are also accessible alongside digital magazines and newspapers.
How Is It Different to Solutions From Other Providers?
SPARK® Media is a web-based platform that's accessible through devices with internet access, including patient-owned devices or Trust owned devices. It's a digitally inclusive system that patients, visitors and staff all benefit from.
Other providers implement their services through a legacy system, having dominated the world of patient entertainment for over 15 years there is room for improvement. With hardware being attached to the walls, legacy systems don't have the same mobility as SPARK® Media's offering. Furthermore, for years patients have had to pay a daily fee to access the patient entertainment platform in place across the NHS, this means that entertainment is not readily available to all.

Accessibility is a benchmark for any WiFi SPARK patient engagement platform and that's why the entertainment on offer ranges from children's TV to BBC Music Memories services - catering to a cross-generational patient spectrum. Here at WiFi SPARK, we've specially designed SPARK® Media to streamline administrative processes and allow everyone to enjoy its offerings when they need it, right from the palm of their hand.
How SPARK® Media Was Adapted for the Pandemic
During the COVID-19 pandemic, it became clear to us that existing communications tools for hospital patients are limited and access can be sporadic. That's why we launched a new service that enables high quality, low-bandwidth video calling via a simple interface.
SPARKⓇ Media: Unite uses Visionable's Connect platform to keep patients in touch with loved ones without any need for registration or subscription. The pandemic exasperated the need for everyone to keep in touch with their loved ones across the height of restrictions, and until June, Trusts can enjoy the service for free to ensure all of their patients remain connected.
We're currently expanding this solution to enable simpler access and create better communication aids for hearing impaired, stroke and physically impaired patients, as well as patients whose native tongue isn't English.
Not only that, but we're also building a new survey tool that'll enable users to give direct feedback on patient, visitor and staff experiences. Our platform will deliver pop-up questions to encourage a fast response while delivering relevant information in real-time. Having these insights means you can continue making regular improvements to better the patient experience in your hospital or Trust.
What's Next for the SPARK® Media Solution?
We've built this platform on the latest web technologies. By choosing not to use legacy systems, we can focus on the latest and most current technology and user experience (UX) designs. That's why we can continue to develop and create a greater service.
This year, we're also going to enhance the hospital radio request service, taxi request service and shop delivery service, as well as offering a wider choice of entertainment services.
At WiFi SPARK, we offer a variety of packages to meet your unique needs. To find the right one for you, get in touch with a member of our team today.
Get in Touch With Our Team to Find the Right Solution for Your Trust
Our packages span everything from entertainment such as TV and radio to clinical patient engagement platforms. Knowing which solution is right for you can be challenging to navigate. This is where our experienced, helpful team can guide you to choose a solution that meets your needs. Use the button below to speak to us today.