3 Ways COVID-19 Has Impacted Technology in NHS Trusts
5 Minute Read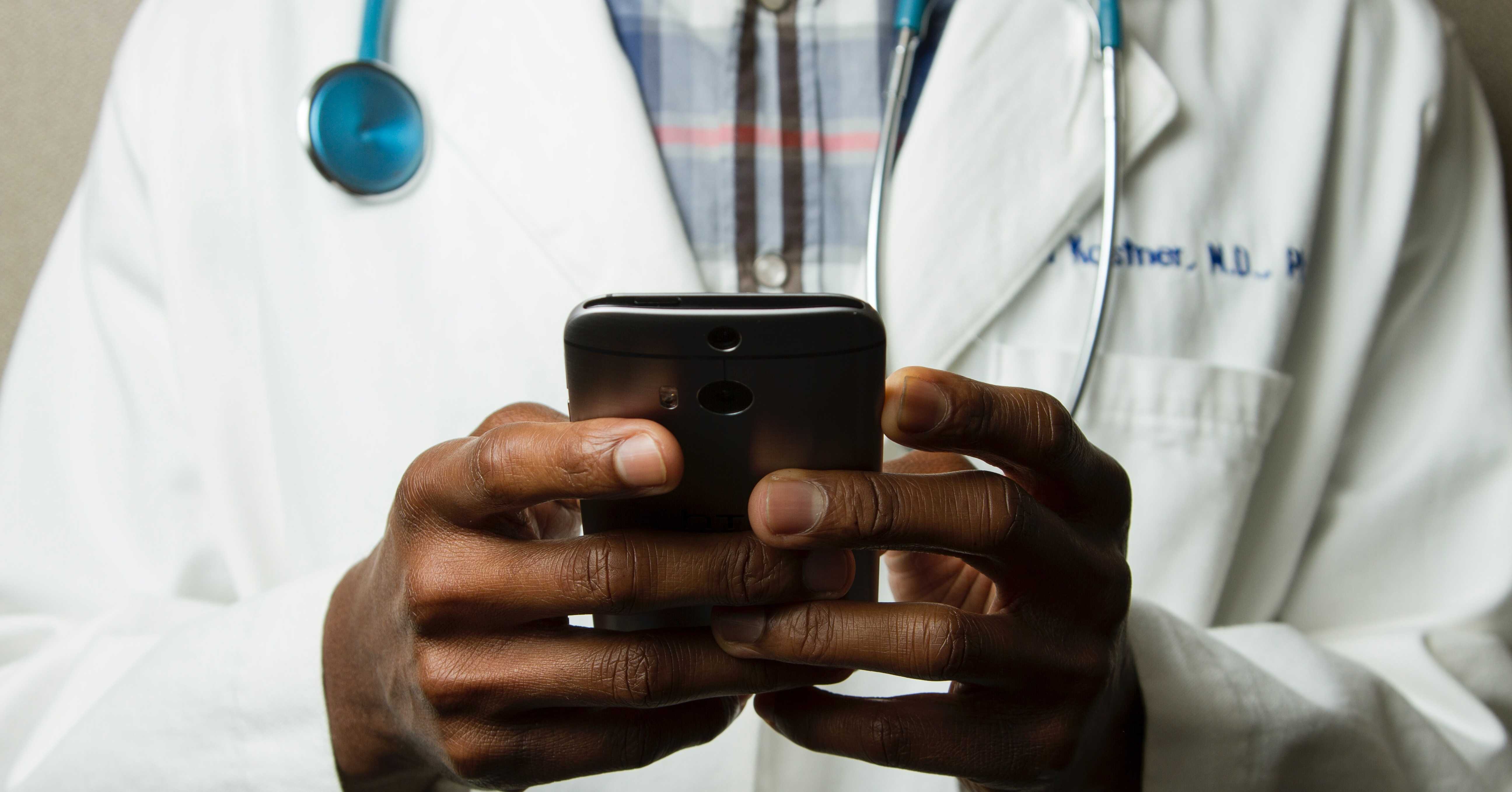 Across the NHS and social care, digital technology is being embraced like never before as part of the response to the coronavirus outbreak. Despite the global pandemic the NHS soldiers on - albeit in very new ways.
It's resulted in unprecedented changes to the way the NHS delivers service and the use of digital technology is no exception. Freeing up space and capacity in acute hospitals, enabling remote working and reducing the risk of infection transmission in NHS settings have all been possible through the use of technology. Here are three major ways COVID-19 has impacted NHS technology.
1. Video Facilitating Remote Consultations
In March 2020, guidance was issued to primary care providers stating that all patients should be triaged before an appointment, ideally through an online consultation. Although this was an ambition of The NHS Long Term Plan, which stated all patients would have a right to online GP consultations and access to a 'digital-first' primary care offer by 2023, it's only now we see the true importance.
Microsoft Teams was quickly made available to all NHS and care staff either by using their NHSmail account or by extending their organisation's Microsoft Office licenses. To adapt to the changing patient need, this has been deployed at a significant pace.
Over 75% of all GP practices in England have successfully run video consultations with at least some of their patients - this is a major contrast to under 10% prior to the outbreak. For the vast majority of patients, it's the first time they've had a clinical consultation in this way.
Mr Aprajay Golash, Neurosurgeon at Lancashire Teaching Hospitals NHS Foundation Trust, who has been using video and telephone consultations with patients, said: "The ability to share screens allows us to show patients their x-rays or scans for better understanding of the diagnosis and management of care. Though this cannot always replace a face-to-face consultation, for many cases video consultation may suffice to give a final opinion."
It's also supporting the many self-isolating clinicians running NHS services from home - something that would have been near impossible to imagine a few short months ago.
On the other side, there has also been concern that the increasing use of digital health tools might exacerbate health inequalities if people are unable to use or access digital alternatives. So, it's important to offer a choice to patients on how they wish to interact with healthcare.
What's positive to see is there's also been a surge in patients' uptake of remote health services, including registrations for the NHS App, NHS login and e-prescription service - all facilitated by technology. Going forward, it's clear this rapid digital transformation is a silver lining in otherwise challenging times.
2. Improved Staff Efficiencies and Patient Care
With staff working incredibly hard in response to the outbreak, there needs to be a focus on enabling them to make the most of the clinical time. There's so much more to offer than just internet access when it comes to implementing health tech innovations in your practice or hospital.
The potential for technology to reduce administrative burdens and improve productivity is huge. Patient entertainment systems aren't just for patients, although their efficiencies allow us to make improvements for them. Technology can help fill in those gaps, granting time to improve the quality of care they can provide to those who need it most.
NHSX's Chief Digital Officer, Tara Donnelly, recently stressed the opportunity for digital tools and personalised care to collectively improve the healthcare experience and patient outcomes. An example of this is how technology and sophisticated systems can be integrated with a Trust's meal ordering provider, so patients can order what they want at the touch of a button.
Utilising intelligent patient-centred care systems, healthcare staff can easily adapt to the evolving needs identified by COVID-19. Used on both bedside and personal devices, these systems improve both efficiencies on the ward and overall patient satisfaction when paired with reliable WiFi.
Investing in technology that can replace the amounts of paperwork healthcare staff often have to deal with allows for more capacity. Staff can access digital care plans and records more easily, allowing them to record information in real-time which can be shared quickly and accurately.
Market-leading systems for hospitals allow patients to take control of their own healthcare. Rather than relying on staff to provide leaflets, patients will have everything they need on their screens in front of them. This is especially important when trying to reduce the spread of infection during a pandemic.
3. Technology Aiding COVID-19 Response & Recovery
As well as supporting existing services, technology has been used to manage the pandemic itself. The NHS 111 online service was launched at the start of March to provide support for people needing advice about coronavirus, freeing up NHS 111 call handlers' time as a result.
To communicate information about symptoms and guidance around self-isolation, the NHS worked with social media companies such as Google and Twitter to direct people to the correct advice and counter misinformation. Text messaging was also used to communicate with people who were advised to shield, as well as to check in with people who registered their coronavirus symptoms with NHS 111 online. A perfect example of meeting patients where they feel most comfortable.
Technology is also being offered to support patients recovering from the virus. Your COVID Recovery was launched as an online portal providing information and personalised support programmes to help people recovering from the long-term effects of the virus which are still yet to be fully explored.
The reasons why it's so crucial to maintain digital technology in the NHS are multifaceted. What's important is understanding how digital technology or remote care can deliver benefits such as increased access and convenience and improved quality of care, while also preserving the continuity of care and relationships between patients and clinicians.
The pandemic has demonstrated that when the need arises, the NHS can adapt quickly and effectively to completely transform the way it organises and delivers services. With an increased focus on remote monitoring and self-management, there's potential for this to lead to a situation where patients are more empowered to take control of their own care.
Importantly, it has given everybody a glimpse of what a more innovative healthcare system could be like when paired with intelligent technology solutions.
Ultimately, it's not enough just to think about how technology can be used to support the NHS as it returns to delivering existing services. Healthcare will always be about patients and technology has allowed us to centre it around them. For more information about the patient experience in 2021 and what we can expect, our latest insights are very telling.
Technology & The Role It Has in Positively Impacting Patient Care
Despite a desire to return to "normal" life, COVID-19 will continue to shape the next normal. From care homes to clinics, how will technology help to maintain positive patient experience going forward?
That's why in our latest downloadable content offering, we've delved into the increasing pressure felt among patients, staff, residents and the industry as a whole. We've also taken a closer look at how technology can potentially alleviate it, save costs and present better health outcomes. Are you ready for the new era of patient care? Get your copy below.