Why Digital Technology Will Be Crucial to a Post-COVID-19 Recovery in Healthcare
5 Minute Read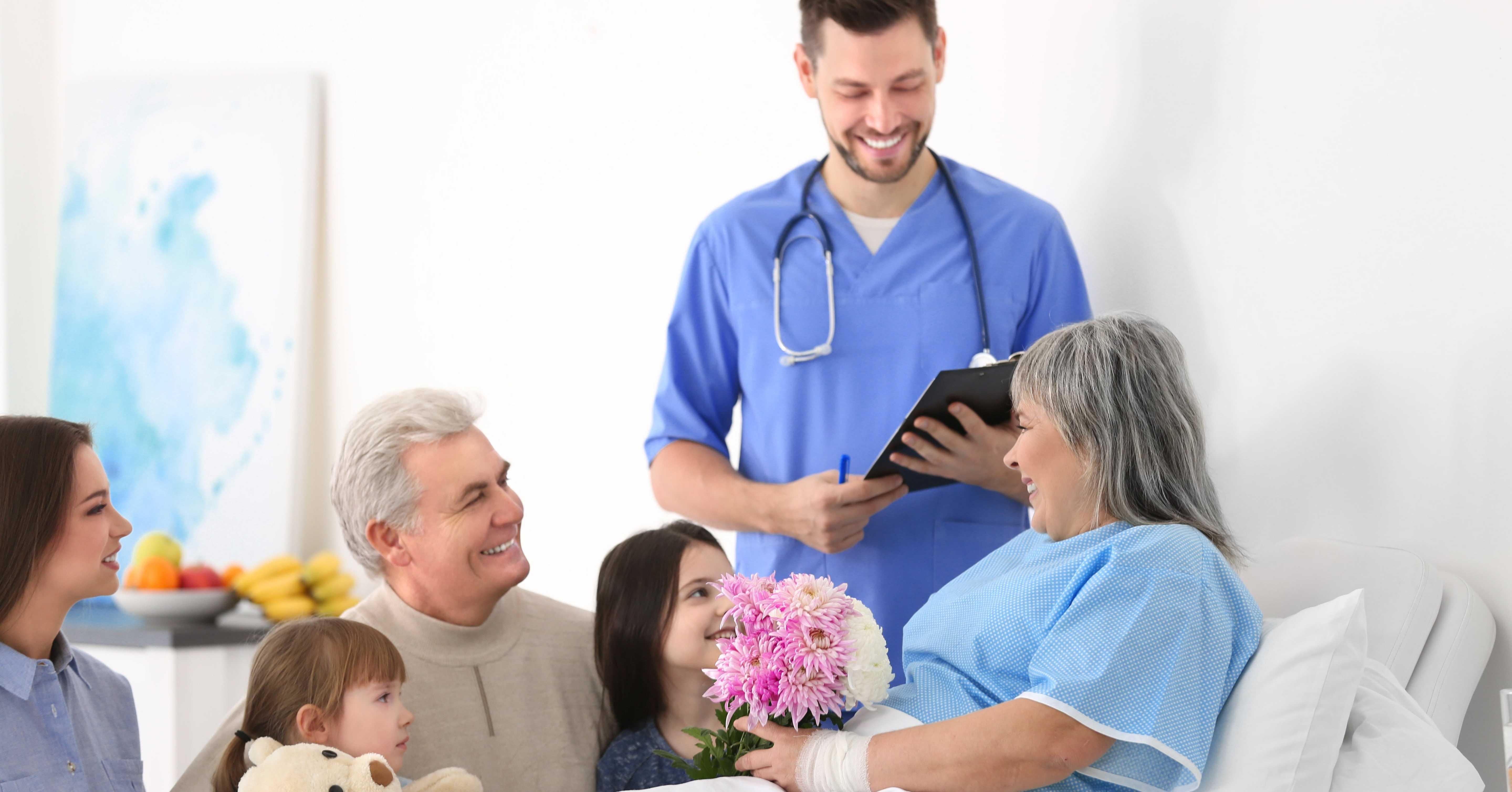 Digital technology uptake in healthcare has been long overdue. Now, digital communications and technologies are being embraced at a scale never before dreamt of in the NHS. So much so, 99% of general practices are now capable of delivering care virtually.
We've learned so much from the scale and rapid adoption of these technologies, but will they continue to become the norm even when the pandemic subsides? Here's why digital technology and the transformation it's had will continue to be vital beyond lockdown.
Maintaining the Digital Health Mindset
While there have certainly been some challenges during these times, there have also been opportunities. With digital transformation quickly becoming a priority rather than a plan, governance and bureaucracy that originally slowed these solutions from being implemented have been relaxed.
This allowed for technologies to deploy at a scale unimaginable just a year before.
Potentially, we need to plan to live with COVID-19 and even for life after it. It's not just a case of recognising the importance of technology but also realising the mindset that came with the swift implementation of these solutions is just as essential.
Although the pandemic has been a challenging time for all, it's enabled NHS leaders and their staff to introduce innovations at speed and scale, often achieving in weeks what might have taken years.
There's no denying technology has made care possible in the midst of the pandemic. It's evident that going forward, NHS leaders can accelerate these changes in a crisis. This mindset is indispensable and could potentially mean more digital transformation is on the cards.
More Agile and Personalised Care for Patients
Personalised care and digitisation are major changes that will take place over the next five years as set out in the published NHS Long Term Plan. It highlights the newfound relationship between people, professionals, the health and care system, and digital technologies.
A McKinsey patient survey found more than 75% of all patients would like to use digital healthcare services. Modern-day patients are more comfortable with technology, regardless of their age or background. What can we do to leverage this familiarity?
There are so many benefits other than just internet access when it comes to implementing health tech innovations in your practice or hospital. From better patient entertainment to more tailored education regarding their own recovery, it's an untapped potential for those without it.
It's crucial to move with technological innovations that can help personalise the patient experience and support these frameworks to make digital patient-centric approaches second-nature.
The triaging of care has been streamlined with technology, with remote consultations being delivered virtually. As the pressures from the pandemic subside and complacency sets in, the temptation to revert to the status quo will only grow.
The expectation should be that most follow-up appointments will continue to be virtual by default, so technology to facilitate this must be sustained, implemented, demonstrated and championed.
Those who are vulnerable or unable to travel to get the care they need can access their doctors remotely, it's likely this will continue post-COVID-19. All of these positive changes for patients have been made possible with technology, providing a more inclusive, tailored experience for all who need it.
Holistic Data and Analytics to Shape Decision Making
Data, stats and analytics were long an untapped opportunity in healthcare. Since recognising that, we've successfully seen some healthcare providers exploring digital technology and advanced analytic capabilities to improve operations.
Better use of data has the power to transform the quality of health and care services while reducing costs, which can be reallocated to support those who need it most. For example, healthcare providers that deploy sophisticated solutions to collate feedback can identify patterns and influence future decisions.
Real-time data on patients with symptoms of coronavirus and hospital admissions is invaluable. The use of tech will become indispensable when monitoring the spread of the virus and demands for healthcare services.
This means the Internet of Medical Things (IoMT) will become imperative as we move toward remote monitoring solutions. As isolation measures are lifted to identify emerging resurgences as well as to highlight which regular care outside of coronavirus can be safely provided, analytics will light the way.
Accessible Healthcare for All
Digital technology has enabled staff to communicate with patients in a way that's comfortable and easy to understand. There's no 'one-size-fits-all' approach, however, it can lower the barriers to healthcare by simply giving patients the means to communicate however they like.
This includes having the digital services, platforms, infrastructure and standards in place that will be ready for the significant increase in people who will need personalised care over the next 10 years. When doctors, patients and home care providers turned to telemedicine to reduce exposure to COVID-19, we quickly discovered these virtual consultations are effective for triaging care, sharing critical guidance and providing support.
Technology can help contribute to patient-centred care in many ways and there's evidence people will use it given the opportunity. When used properly, digital technology can improve communication between patients and doctors, reduce medication errors and most importantly, facilitate more informed patient-centred care in the face of coronavirus recovery.
With all this innovation, it's important to note the impact of COVID-19 will not be evenly felt across individuals of different socioeconomic status. Those who typically need access to tech, remote solutions and innovations are the ones furthest from it. To ensure inclusivity and equity, there needs to be time dedicated to understanding patients and their evolving requirements.
Digital technology is just a small step towards accessible healthcare. As we recover from the biggest health crisis we've ever experienced, a balance between remote and on-site working will be vital to maintain safety and even sanity.
We can all recognise the technology implemented has changed healthcare as we know it, the real challenge to practitioners and policymakers alike is to build a consensus about the best practices from the COVID-19 response.
It's safe to say digital technology is a top contender.
As we look past coronavirus, clinicians should aim to develop strong patient education skills, more inclusive decision-making strategies and patient-centric tools to incite patient activation. The industry is perfectly poised to harness the change in consumer behaviour and shift towards greater patient engagement with tech.
So how will digital technology continue to provide advantages?
Respond to COVID-19 Recovery by Improving Patient Care
Innovation is here to stay. From care homes to clinics, technology will help to maintain positive patient experience going forward.
That's why in our latest downloadable content offering, we've delved into what the next 12 months have set out for us. We've also taken a closer look at how technology presents better health outcomes and opportunities. Are you ready for more patient-centric technology solutions as we recover from the crisis?
Get your copy below.