Why Is Patient Empowerment Important?
5 Minute Read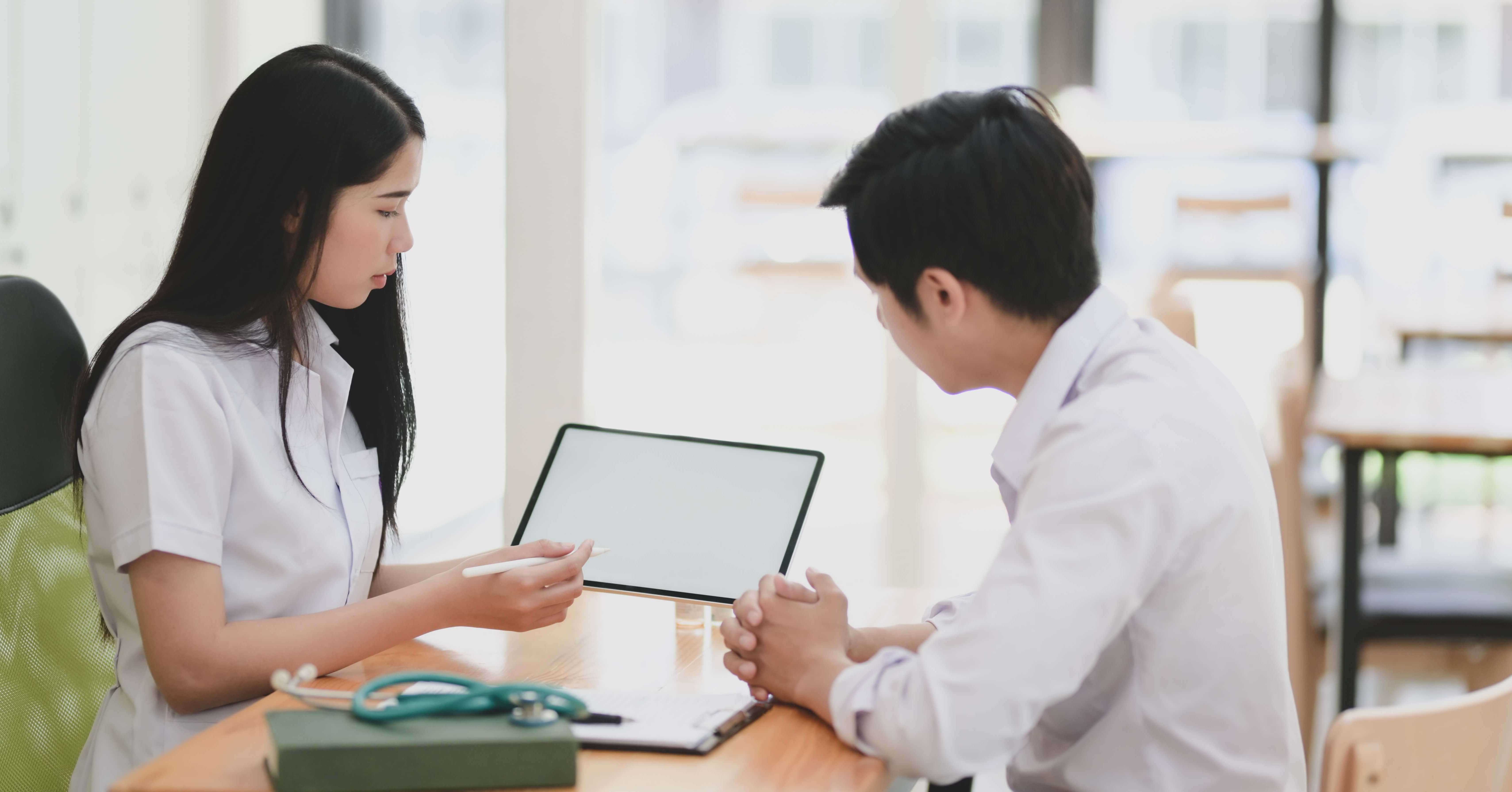 When it comes to patient care, there's no 'one size fits all' approach. Every patient and their needs are completely unique, which is why patient empowerment is important for delivering a better overall healthcare experience.
From driving medical outcomes to improving a patient's time in hospital, supporting patient empowerment has a variety of benefits for both healthcare professionals and patients. Here's why it's more important than ever.
What Is Patient Empowerment?
Many medical conditions require follow-up treatments and regular medication. For patient empowerment to truly be implemented, it's essential that patients are educated at the first point of contact so they understand everything they need to know about their condition.
Empowered patients have a greater understanding of how to navigate the healthcare system. With this knowledge, they can confidently ask for the information they need. They will also develop self-awareness and become an equal partner in their healthcare with their doctor.
After gaining vital knowledge about their condition from their doctor, other tools such as a digital platform can be used to develop their knowledge.
The sharing of information is crucial to patient empowerment and there's ample research which suggests that health outcomes are better in patients who are more involved in decisions about their treatment. Plus, as patients understand more about their illness, they can actively take steps at home to aid their recovery, potentially reducing hospital visits in the future and lowering further costs.
Although opinions vary on whether or not digital literacy is essential to support patient empowerment, many healthcare professionals believe it's an absolute requirement for patients to be able to find accurate, reliable information as well as to understand it.
Ultimately, patient empowerment is so much more than enabling patients to assert greater control over their healthcare. It enables a more collaborative relationship, where doctors and patients can work together to decide on the most appropriate care pathway and treatments.
How Does Patient Empowerment Drive Medical Outcomes and Lower Costs?
Not only do patients become more involved in their healthcare when empowered, but they also gain vital understanding and knowledge to make informed decisions. With this knowledge, doctors and patients will be on the same page, improving communication and the doctor-patient relationship.
This drives positive medical outcomes and lowers costs as it decreases any confusion the patient may have concerning their condition. Shared decision making leads to choices that better reflect a patient's personal preferences, that in turn result in more favourable health outcomes.
This includes being less anxious, a quicker recovery and increased compliance with treatment regimes. The AQuA programme has demonstrated this in cases where teams have undertaken shared decision making with their patients. As a result, they found improvements in health indicators such as better blood glucose in diabetes, patients' length of stay in hospital being shorter, fewer patients not attending health appointments and fewer patient complaints.
Simply diagnosing, treating and moving onto the next patient may seem like the most efficient way to implement healthcare, but encouraging patients to engage in self-care is much more effective.
As patients grow confidence in self-care, they become less dependent on the NHS which gives staff time back to spend with other patients. It's all part of a growing self-care movement, focusing on supporting people to look after their own physical and mental health. This, in turn, will drive positive medical outcomes and lower costs as people break the cycle of dependency.
Why Implement Patient Empowerment?
From appointment delays to budget restraints, handwritten errors to limited staff, there's a variety of obstacles that stand in the way of medical practitioners providing the care they want to. As a result, many patients are unhappy with the quality of the service they receive. According to The Guardian, in 2019 just 53% of people were happy with how the health service is run - the lowest percentage since 2007.
With NHS staff being stretched thin, there's a huge need for administrative tasks to become more streamlined - as well as patients to become more self-sufficient during their stay. By implementing resources to support patient empowerment, patients will have access to everything that they need instantly, such as ordering meals if they're an in-patient, a digital map of the hospital and their appointment date and time.
Ultimately, patients will no longer need to ask staff for assistance, meaning staff will spend less time tending to non-medical queries and can focus on other important matters.
How Can Patient Empowerment Be Implemented?
Patient empowerment can be delivered through a WiFi solution that enables a Patient Engagement Platform. This solution will give patients access to more information about their healthcare management.
As a result, patients will know about their follow-up appointments and post-discharge treatments, reducing confusion and missed appointments - ultimately saving time, money and resources.
By implementing advanced WiFi technology, staff, patients and visitors will access a secure, high-speed WiFi that ensures they can always stay connected. From this same system, they will also be able to check in to appointments, watch healthcare videos, and even order their meal.
SPARK® Media is an example of this and provides everything they need for a smoother journey during their hospital stay.
Using Patient Empowerment to Measure Efficiency
Implementing a reliable WiFi system will do so much more than boost patient empowerment. After a patient connects to the platform, Trusts will gain insight into how many people are onsite, how long they stay, how they move around the hospital and more.
Analytics on the Media platform are also available, giving Trusts an idea as to what the most popular services are, whether it's the healthcare educational videos or the requests services for example.
With these analytics, the Trust can streamline its services and redistribute resources more effectively. This, in turn, will maximise hospital spaces through analysing when the hospital's most busy times are, saving time, money and resources.
Long stays in hospital can be very isolating for many people. With a greater understanding of patients, Trusts can improve the visitor experience and ensure their stay in hospital will be as pleasant as possible.
With patient satisfaction being at an all-time low in 2019, it's important to take steps now that will help both healthcare professionals and patients have a more positive experience in hospital. We've made it easier for you to find out what steps to take today.
Discover the Right Patient-Centred Solution for You
Patient empowerment puts patients at the heart of healthcare, maximising benefits for all involved. This includes lowered costs, increased efficiencies and a more positive healthcare experience for patients - all achievable by implementing a platform designed with the patient in mind.
If you're interested in learning more about patient empowerment and finding the ideal solution to empower your patients - take our quiz below.