How Important Are Hospital Patient Entertainment Systems?
3 Minute Read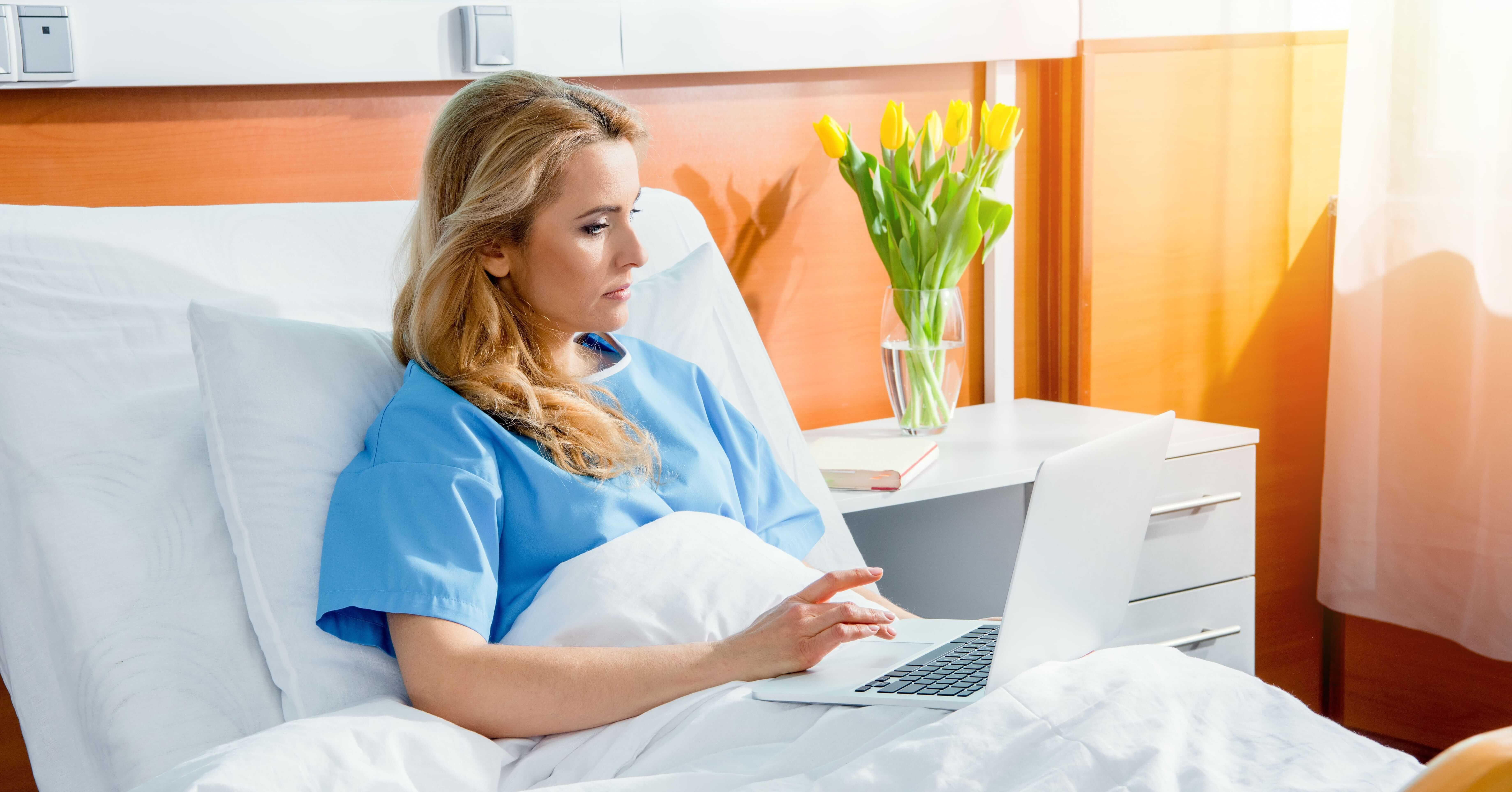 New, innovative hospital entertainment systems offer patients and staff more than their legacy predecessors could once provide. As hospitals have been feeling the strain due to the COVID-19 pandemic, these systems are now more important than ever, with the latest improvements helping patient satisfaction and saving the NHS money.
What Do Patients Currently Have Access To?
In 2005, hospitals began to introduce the entertainment systems we're all now accustomed to. Screens are attached to movable "arms" that patients can pull towards the bed or push away as necessary.
Before this, patients had to make do with a radio in the ward to listen to music or a shared TV placed high up in the corner of the room. If patients had a bed that didn't have a great view, they were out of luck.
Although a vast improvement on the options that came before, patients had to pay to watch TV. This was a cost patients would have to worry about on top of their current health issues.
Although most patients have a smartphone with 4G they can use to access entertainment online, the expectation is still to have access to WiFi. This is especially important as many patients may not have great signal while in hospital buildings, making the need for free WiFi access even greater.
Patient Entertainment Systems: How They Help
Boredom is common in hospitals. Patients are isolated from their friends and family for long periods and are without many distractions from their regular routines.
For some, an entertainment system and access to live TV and the latest shows on-demand can help pass the time or distract them from the issues they might be facing.
Some entertainment systems have functionality included that patients can use when they want to make a request to staff. By using the screen at their bed, they can send a request directly to the required member of staff, reducing inefficiency and giving healthcare professionals more time to complete their other work commitments.
This same request system can be used to reduce food wastage in hospitals. Meals are currently being sent to patients that may have been moved or discharged. Portion sizes aren't changed depending on the patient groups that food is being prepared for.
In total, it's estimated that avoidable food waste costs the NHS £230 million each year. Money that could be better spent elsewhere.
With an entertainment system that's part of a wider engagement platform, patients can make their food requests electronically. There's no need to take orders 24 hours in advance, during which time the patient may have left or may just want something else to eat. This increases the number of meals that reach the right destination and are actually eaten.
These platforms can be personalised to each patient's experience. Medical staff can use these screens to illustrate their plans for treatment and the issues a patient might be having. For example, it's an easy way of bringing up the x-rays of a patient or showing an informational video covering something they might be having trouble understanding.
What's the Future of Patient Entertainment?
Cutting-edge systems have completely transformed the patient experience. Not only do they improve overall satisfaction, but each use from patients can also shape positive changes to NHS services.
Throughout the COVID-19 pandemic, technology such as this has been instrumental in ensuring patients still receive their care while maintaining a safe distance from others.
Being away from loved ones while in hospital is difficult, but this has been made even harder due to the pandemic. As families haven't been allowed to visit their loved ones, having access to WiFi has been essential to keeping in touch with family members.
Interactions with other patients and staff has also been limited, which has called for greater access to entertainment to lower boredom and improve satisfaction as much as possible.
More so, it's known that patients who are educated in their illness and what they can do at home are less likely to return to the hospital. Due to the pandemic, this has never been more important. The WiFi SPARK platform gives patients access to a bank of educational content that's tailored to their specific healthcare needs, enabling them to gain valuable knowledge that will aid their recovery.
The systems are vital additions to hospital wards, improving the experience of not only patients but also the staff. They help Trusts to make vital savings and give them the tools and knowledge they need to make further improvements in the future.
Discover What the WiFi SPARK Platform Could Do for You
Whether you'd like to provide fast and reliable WiFi or streamline administrative processes, you can with WiFi SPARK. It's a system that never stays static and always evolves in line with patient expectations. Discover the platform and its latest update by clicking on the link below.