Why Hospitals Need WiFi and Entertainment Access Now More Than Ever
5 Minute Read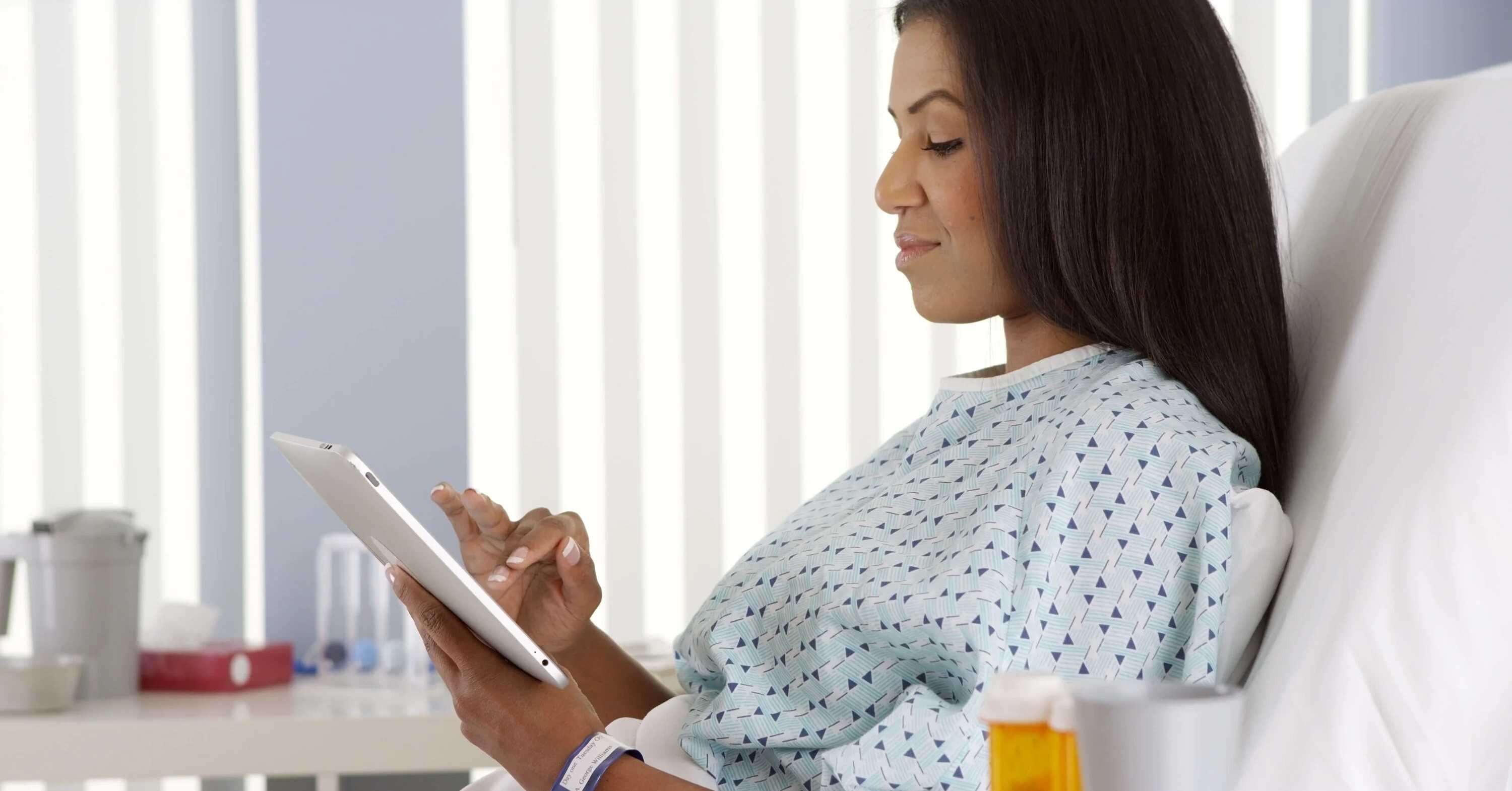 Due to the COVID-19 pandemic and the shutdown of most non-COVID-19 services in the first wave, the NHS now has a large backlog of care which will create greater problems in the future. Because of infection control measures and diverting resources to COVID services, this backlog of care will continue to accumulate and take even longer to work through.
The number of patients waiting over 18 weeks for treatment increased significantly in January. Not only that, but since last January, the number of patients waiting over one year for treatment has increased 185-fold. This is the highest it's been in 12 years.
The ways hospitals operate has changed dramatically since the pandemic began. More measures are in place to ensure social distancing and to protect patients. This is why having hospital WiFi and a patient engagement platform is more important than ever before, as it provides comfort, reassurance and entertainment for patients. Here's how hospital WiFi benefits you and your patients in detail.
Provide Entertainment
Even before COVID, some patients were experiencing long waiting times in hospitals which would undoubtedly cause boredom. That's why hospital WiFi is so important, as it allows patients to entertain themselves with their own devices and improve their overall experience in hospitals.
Using their mobile phone or tablet, patients can access videos, radio and other forms of entertainment through a WiFi connection. This could also be complemented by a patient engagement platform that features an entertainment package, which could provide access to a variety of TV channels, further providing comfort to patients.
Communicate with Friends and Family
When spending extended periods of time in hospital, patients can feel alone and isolated as family members and friends can't always be with them. This is exacerbated during the pandemic, as visitors are restricted more than usual. Although most patients will have a smartphone and a data package with their network provider, even with 4G, the internet can be difficult to access in some areas of hospitals.
This is why hospital WiFi is necessary. It ensures that even if they don't have signal within the hospital, they can still reach their loved ones and speak to them as and when they need to. Without the ability to communicate with friends and loved ones, patients will feel isolated and have an overall negative experience while in hospital.
There are sophisticated platforms available that work to enable patients to remain in contact with their loved ones during prolonged hospital stays. These applications don't require a login or registration, just a WiFi connection to keep patients in touch with friends and family.
Maintain Social Distancing
Due to hospitals caring for COVID patients while also attending to non-COVID-related illnesses, maintaining good social distancing in hospitals is of utmost importance. By implementing WiFi and a patient engagement platform, a visitor can instantly access everything they need to know, such as which facilities are open and a digital map of the hospital. That way, visitors to the hospital can navigate their way properly, know where to go and which wards to avoid, ultimately helping to maintain social distancing.
Enable Staff To Attend To Other Important Matters
Another benefit of combining hospital WiFi with a patient engagement platform (PEP) is that it provides a variety of useful material for your patients. On a PEP, patients will have access to healthcare-related information, meal ordering, hospital radio, appointment check-in, wayfinding and more.
With all this useful information readily available, patients and visitors won't have to ask staff for answers to all of their questions. Instead, patients can find the information they need on their device. This is more important than ever as hospitals are still feeling the strain caused by the pandemic.
As a result, staff will spend less time tending to non-medical queries so they can focus on other vital tasks. Overall, this will improve efficiency, as the healthcare team can dedicate their care to where it's needed most.
With any technological innovation within healthcare, it's essential that increased pressure isn't applied to staff. It's important the solution you implement comes with a 24/7/356 service desk, on hand for any query, big or small. From how to connect to where to find a favourite radio station, this ensures no extra work is handed to NHS staff, giving them back valuable time to spend with patients.
Reduce Costs
Through implementing a WiFi solution, healthcare providers can offer an entertainment platform, as mentioned previously. This system can replace freestanding or wall-mounted terminals or interactive wall boards which are a costly investment and often left unsupported or maintained.
Not only that but, in hospitals, food is often wasted because patients order their meals in advance, only for them to be moved or discharged, or the patient may have ordered the wrong thing. By introducing WiFi and a better system of meal ordering, the number of meals that go to waste can be reduced drastically and result in large savings.
If you want to improve the patient experience in your hospital but are unsure which solution will work best for you, take our quiz to ensure you choose the ideal solution for your unique requirements.
Discover Which Solution Is Right for You
Whether you want to give your staff and patients a better experience through secure and reliable WiFi, deliver entertainment to patients effortlessly or learn more about them to respond to their expectations, just click the link below to get access to our exclusive demo.